Dogs always take the best care of our family. Now it's time for us to use our amazing crocheting skills to return the favor. Our furry friends surely need something extra to keep them from the cold during long winter walks in the park. If you want your pet to spread the Christmas magic around, you should certainly take a look at this selection of Festive Dog Scarves. The colors are truly delightful! Check out the free patterns under the links below and follow us on Facebook Fanpage and Pinterest for more creative ideas!
If you need more inspiration, check out our collections of Amigurumi Christmas Candy and Santa's Helper Elves Hats.
Christmas Dog Scarf Free Crochet Pattern
This lovely design reminds me of sweet candy canes, my favorite December treat. Christmas Dog Scarf is going to be a treat for your beloved furry friend, so don't hesitate to crochet it right away! Your doggie deserves it!
Level: upper beginner Author: GoldenLucyCrafts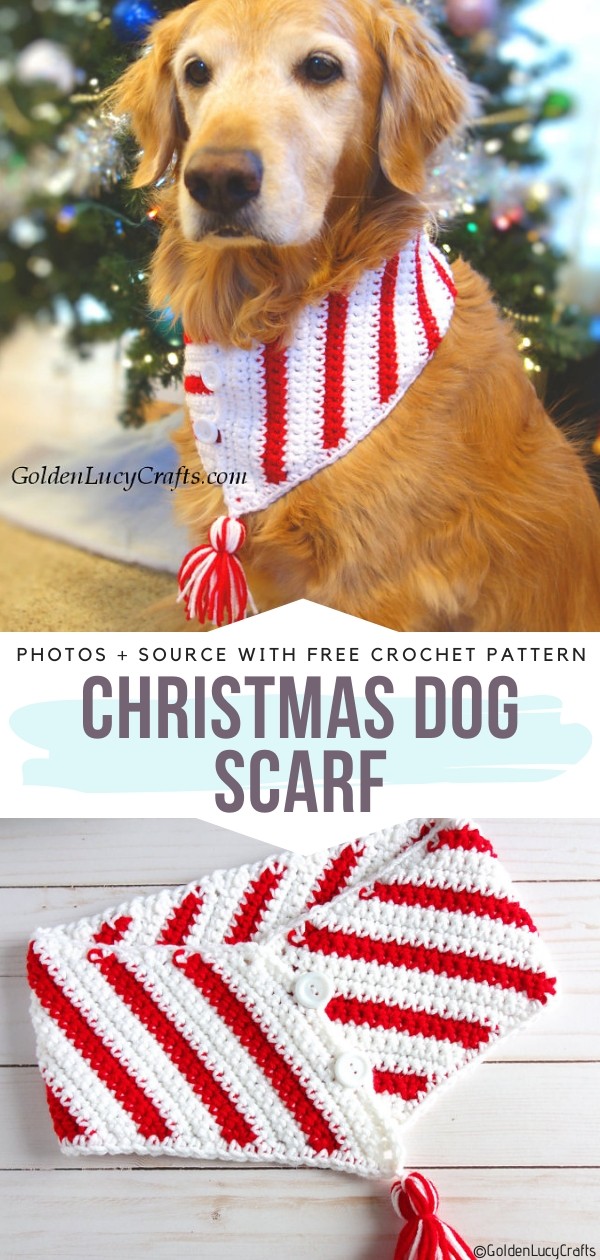 You will find the pattern here. More info here.

Plaid Crochet Dog Bandana Free Crochet Pattern
If your dog is a fan of classic cuts and versatile colors, Plaid Crochet Dog Bandana is going to make him feel so good. This design is perfect for every season. You guys are going to look chic during walks in the park all year round!
Level: intermediate Author: Whistle and Ivy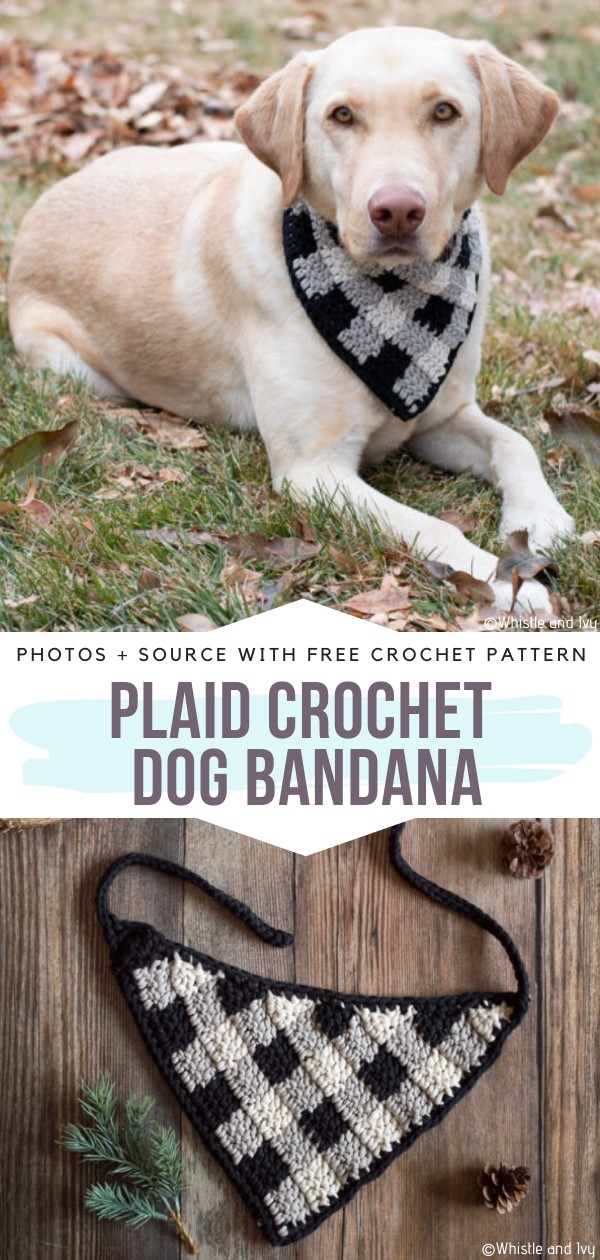 You will find the pattern here.