Hello there, romantic souls! Are you looking for a fresh dose of inspiration? That's wonderful! Guess what? We have found two beautiful examples of knitting patterns for Dreamy Blue Shawls. They will surely make your hears beat faster! It happened to us, trust us! If you want to take your openwork to the next level, you have certainly found the perfect opportunity to do it. These lacy knitted shawls are perfect for the first autumn days! Check out these free patterns under the links below and follow us on Facebook Fanpage and Pinterest for more creative ideas!
If you need more inspiration, check out our collections of Tropical Shawls and Chic Shawls.
Anivia Free Knitting Pattern
This shawl will remind you of summer days, without a doubt! We mean, isn't it simply beautiful? So lightweight and charming! All the fans of feminine accessories will certainly be drawn to this design by Claire Slade. Knitting patterns for shawls are what we all need this time of the year.
Level: intermediate Author: Claire Slade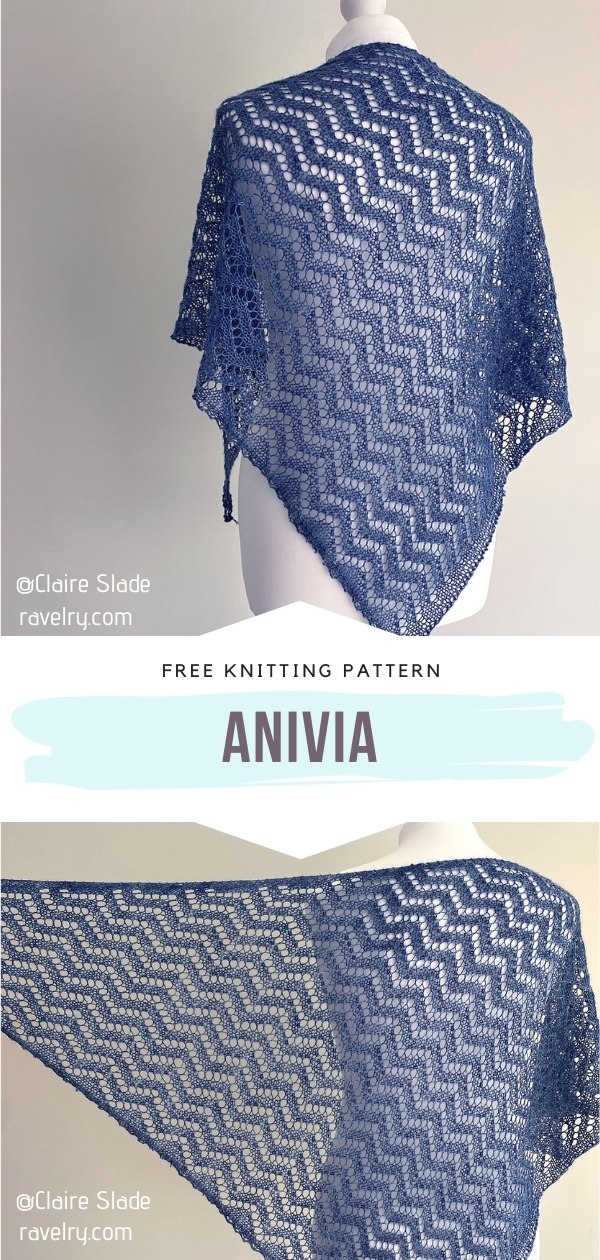 The original pattern and the photos are available on Ravelry here.
Bamboo Spring Scarf Free Knitting Pattern
This color is so original and so versatile! It will complete your autumn outfits beautifully, that's clear. If you are looking for an uncomplicated knitting pattern for a simple shawl, this one by Anne Headen might be what you need.
Level: upper beginner Author: Anne Headen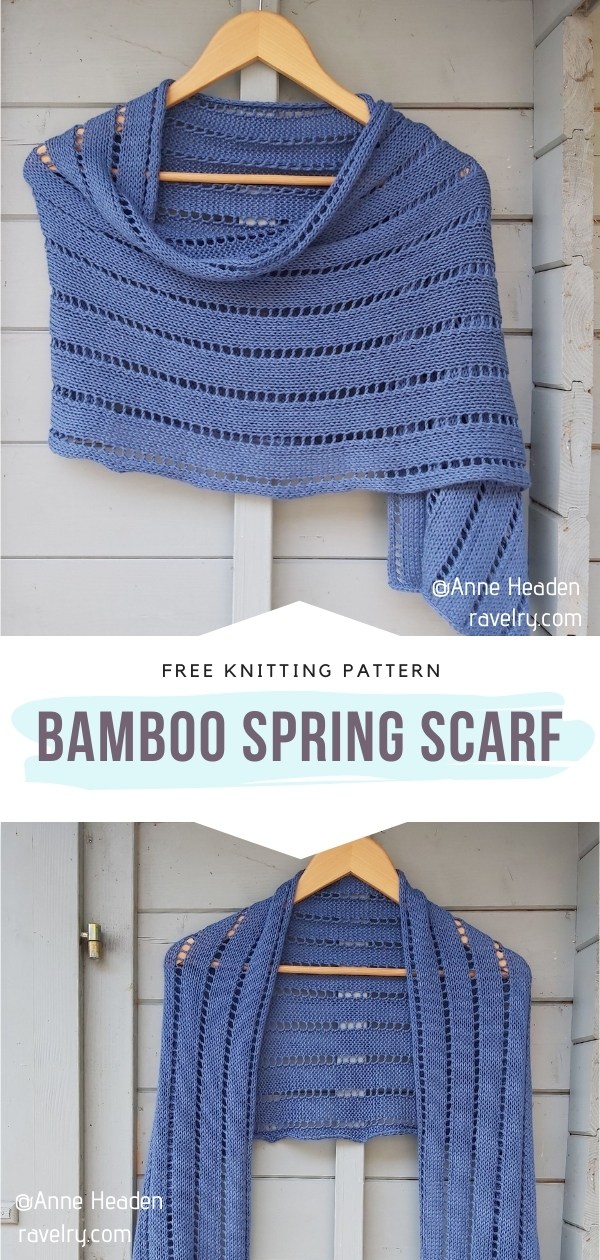 The original pattern and the photos are available on Ravelry here.