There will always be a space left for another shawl in your wardrobe because they`re versatile and ideal accessory to any outfit. So take a peek at these Dazzling Crochet Shawls for an inspiration because I`m sure you will love to make them. The stunning colors make you think of a morning or evening sky and it`s such a cheerful and energizing look. These beautiful shawls are airy and light and also the flowery patterns make them perfect for summer. You can choose to crochet them in multi or single color and they will look equally fantastic because the openwork will still stand out. Moreover these shawls are definitely worth the effort if you are thinking of a gift for someone special. Check out these free patterns under the links below and don't forget to follow us on Facebook Fanpage and Pinterest for more creative ideas!
If you need more inspiration, check out our collections of Ponchos for Spring and Loose Crochet Summer Tops.
Daisy Chain Shawl Free Crochet Pattern
This delicate shawl has a stunning flowery pattern that you repeat until you reach the size you desire. You can make it in any color combination such as this beautiful rising sun sky.
Level: beginner / intermediate Author: Kirsten Bishop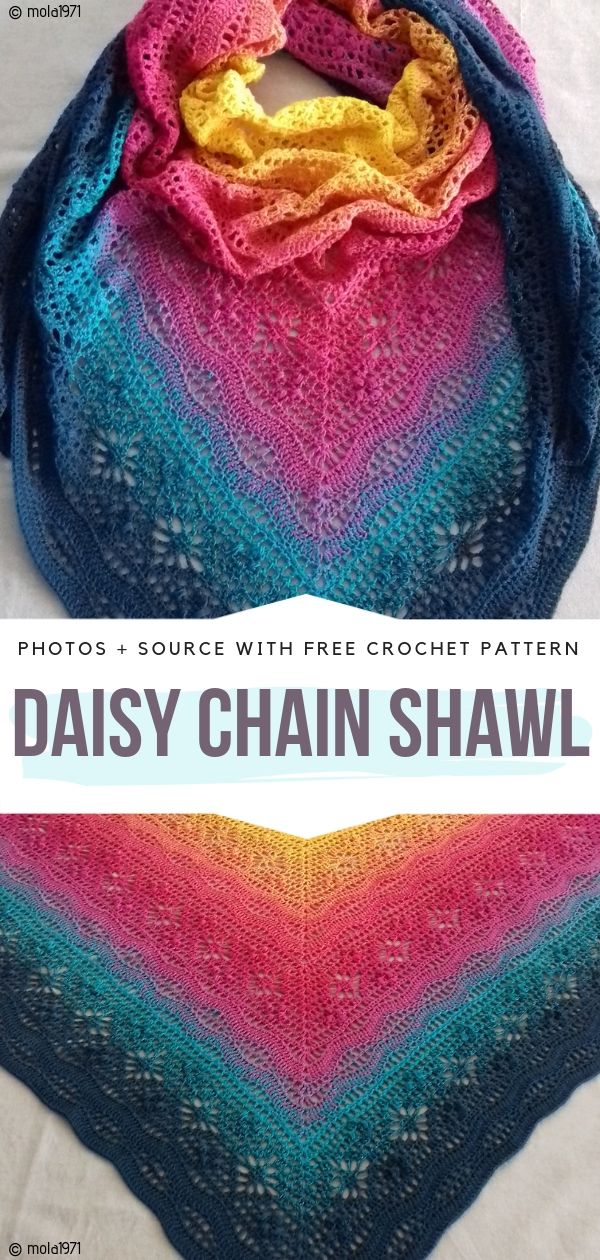 You will find the pattern here. This particular version can be found here.
Erigeneia Free Crochet Pattern
This stunning shawl is light and airy and the openwork is truly eye catching. You can use gradient color yarn to catch that sunrise look.
Level: intermediate Author: Silke Terhorst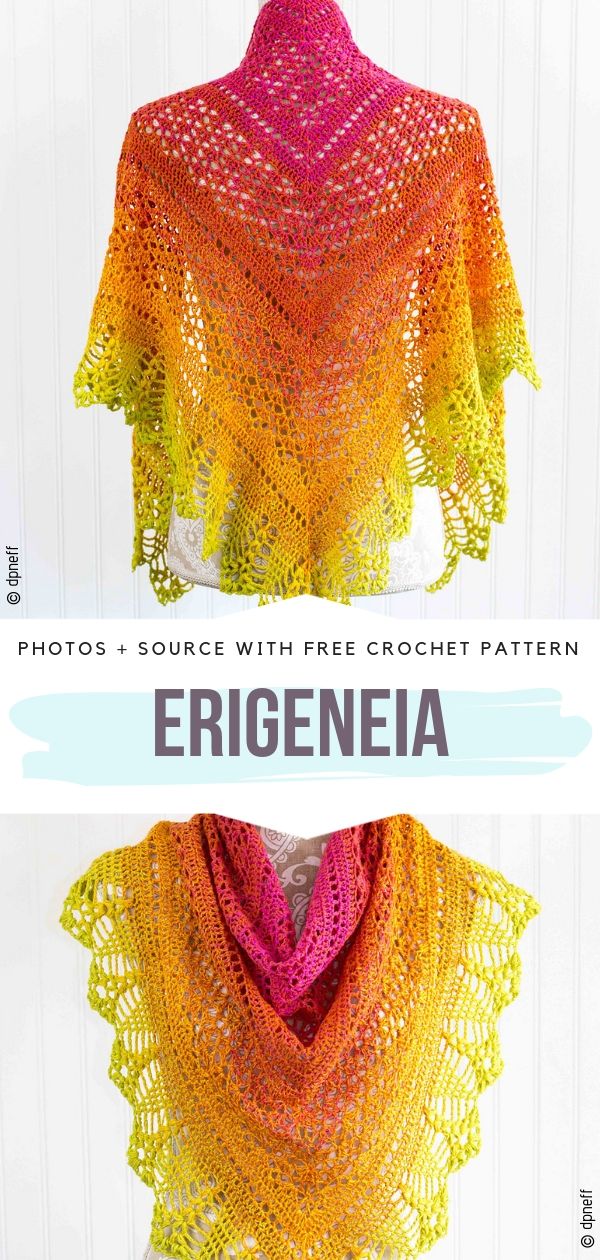 You will find the pattern here. This particular version can be found here.