Giant knits are very trendy and surely many crafters favorite projects. Whatever you make using a super bulky yarn will definitely work up in no time. Even big projects like blankets will be a breeze to knit therefore it is a great opportunity for beginners. Chunky Knitted Blankets will make a stylish addition to any home and they look absolutely extraordinary. They are so cozy and warm and moreover super bulky yarn gives them a squishy texture. Choose your favorite colors, mix and match them using two strands – the possibilities are endless. These knits will also make lovely gifts for your loved ones because who wouldn`t love a giant blanket to snuggle under during the winter time. Check out these free patterns under the links below and follow us on Facebook Fanpage and Pinterest for more creative ideas!
If you need more inspiration, check out our collections for knitters of Warm Knitted Baby Blankets and Bobbly Knitted Blankets.
Phil Big Checkerboard Blanket

 Free Knitting Pattern

This extra chunky blanket will look absolutely cozy and stylish when draped over your couch or an armchair. It`s super easy to make because it uses only knits and purls and you will surely love how squishy and warm it is. Try it.

Level: beginner Author: Yarnplaza.com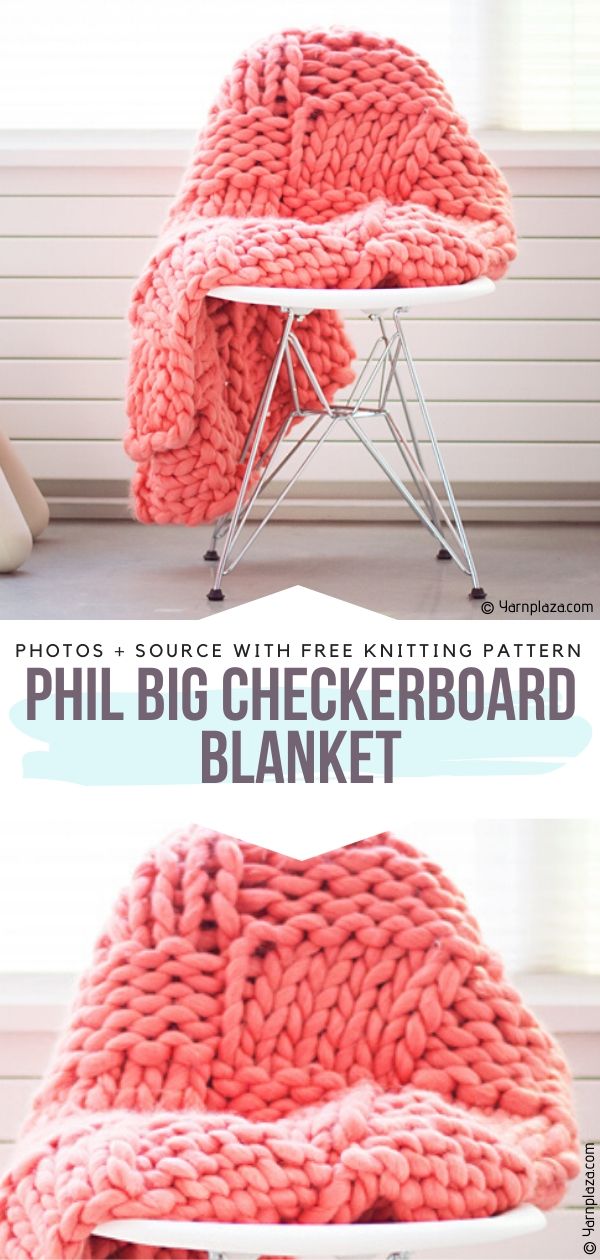 You will find the pattern here. More info here.

Eleventh Hour Marled Blanket

 Free Knitting Pattern

Create a lovely marl effect using two strands of yarn. This blanket will surely be a quick knit if you also choose a super bulky yarn. Finish it off with an i-cord border and enjoy your favorite cup of hot tea while snuggling under this cozy blanket.

Level: beginner Author: Purl Soho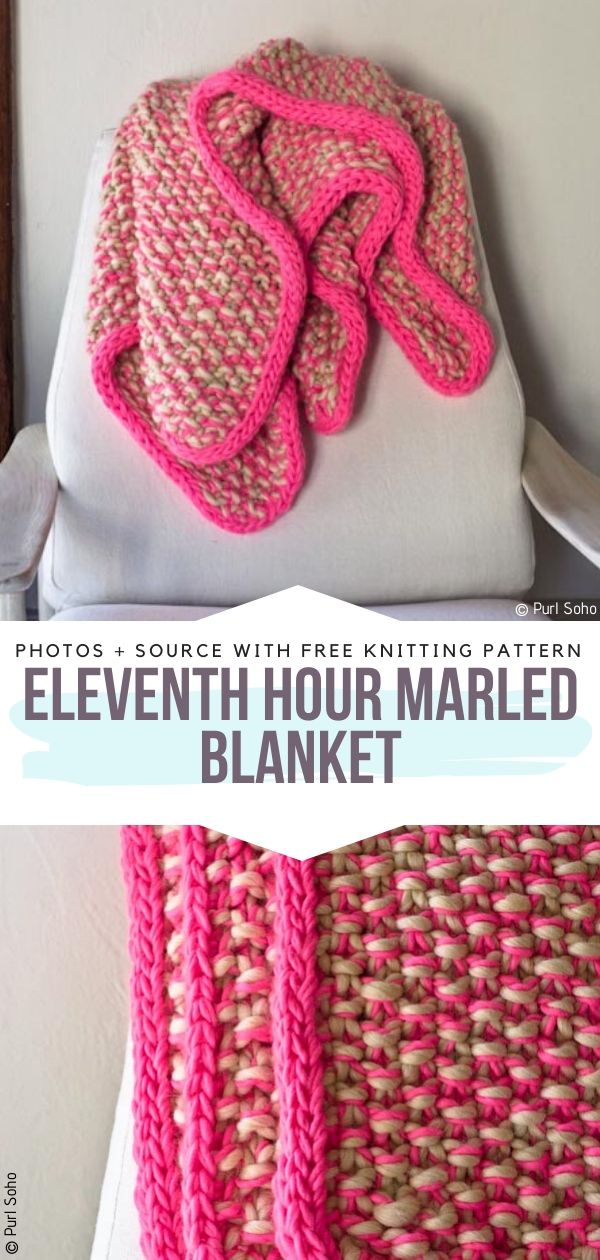 You will find the pattern
here. More info here.