Sometimes you need a little something to keep your shoulders warm on cooler summer nights. These lacy C2C Light Summer Shawls are the perfect solution. They are easy and quick to make and moreover they look sophisticated and elegant as well. Such shawls are an ideal item to take on holiday because they look as good on the beach as on the evening out. The color combinations are endless therefore let your imagination loose and create a beautiful addition to your wardrobe. Check out these free patterns under the links below and don't forget to follow us on Facebook Fanpage and Pinterest for more creative ideas!
If you need more inspiration, check out our collections of Beautiful Summer Ponchos and Delicate Floral Headbands.
Corner To Corner Shawl Free Crochet Pattern
Simple yet elegant shawl that has also a soft and delicate lacy pattern. It will certainly make a perfect accessory for cooler days.
Level: upper beginner Author: Carle' Dehning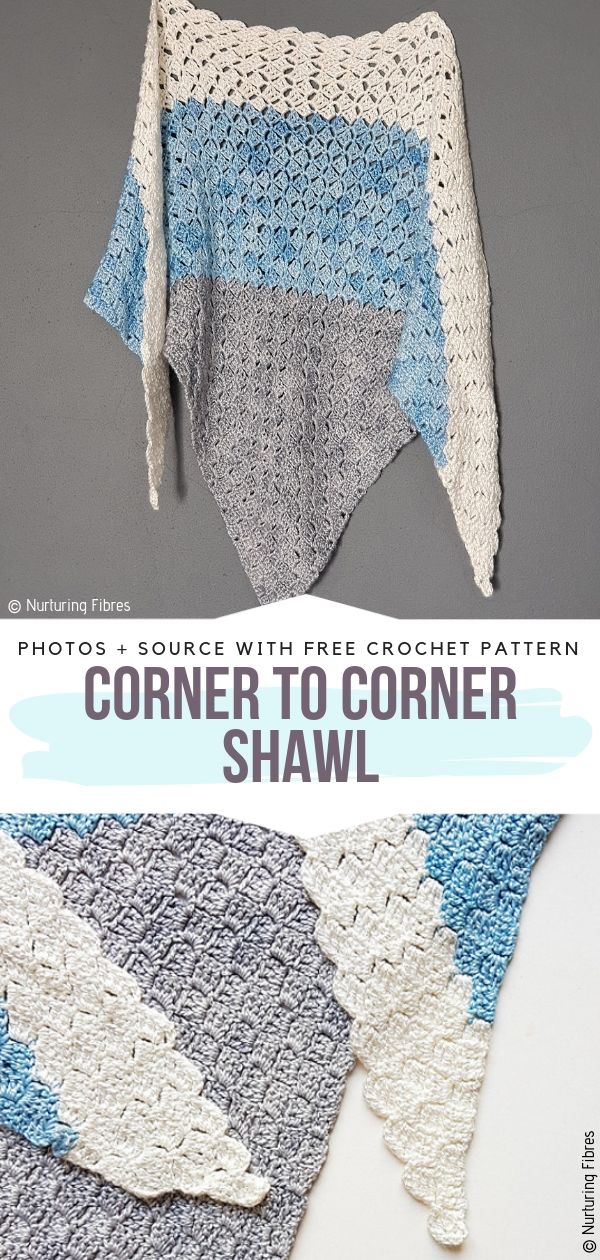 You will find the pattern here. More info here.
Fortune's Shawlette  Free Crochet Pattern
Corner to corner stitch with a twist is what makes this shawl stand out. The lovely openwork is perfect for summer and you can definitely get creative with the colors here.
Level: upper beginner Author: Tamara Kelly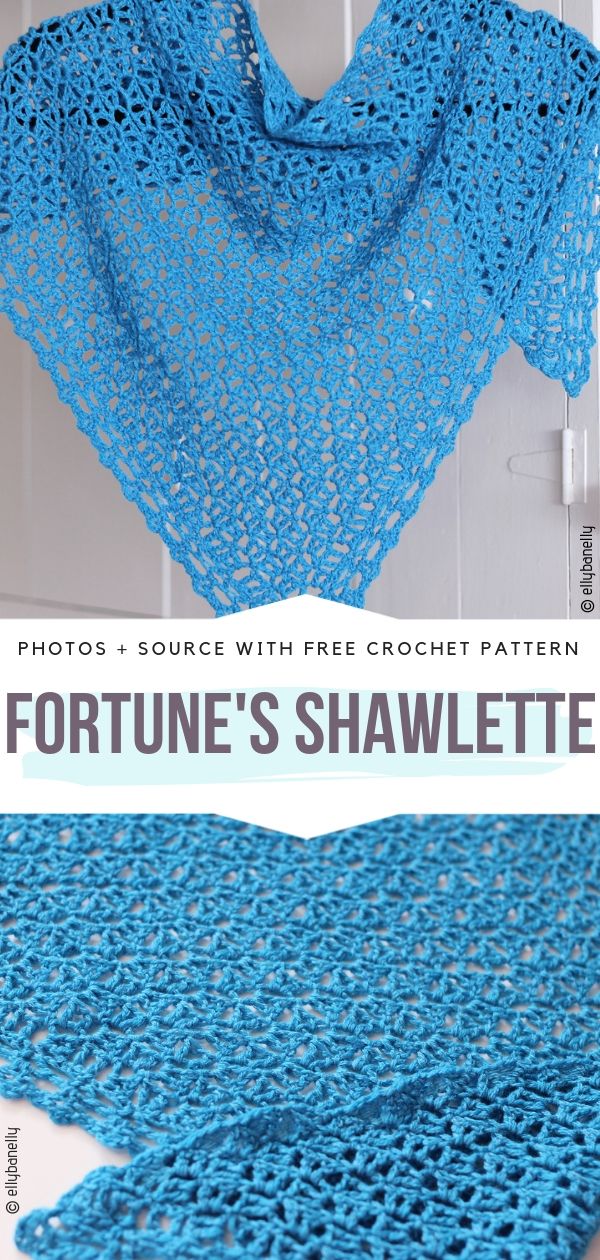 You will find the pattern here. More info here. This particular version can be found here.