Woven designs such as Celtic knots or braids are very decorative. You can easily incorporate them into different projects and they are definitely not as difficult as you may think. Take a look at these Entwined Crochet Cowls and I`m certain that you will fell in love with them. These cowls are as attractive as pieces of jewelry and could surely replace a necklace. Try a fingering yarn for a delicate accessory or use a chunky one to crochet a winter warmer. They will look absolutely stunning in a single color as well as in colorful tones so choose your favorite combination and give them a go today. Check out these free patterns under the links below and follow us on Facebook Fanpage and Pinterest for more creative ideas!
If you need more inspiration, check out our collections of Feminine Crochet Cowls and Crochet Buffalo Plaid Ideas.
Woven Cowl Free Crochet Pattern
Are you bored with traditional cowls and shawls? Does everything look similar for you? If so, then take a look at Woven Cowl. This interesting design combines crocheting and weaving to create stunning front detail with small fringe. It looks intricate but in fact is very easy to make, so don't be intimidated and try it today! 
Level: upper beginner Author: Lindsey Dale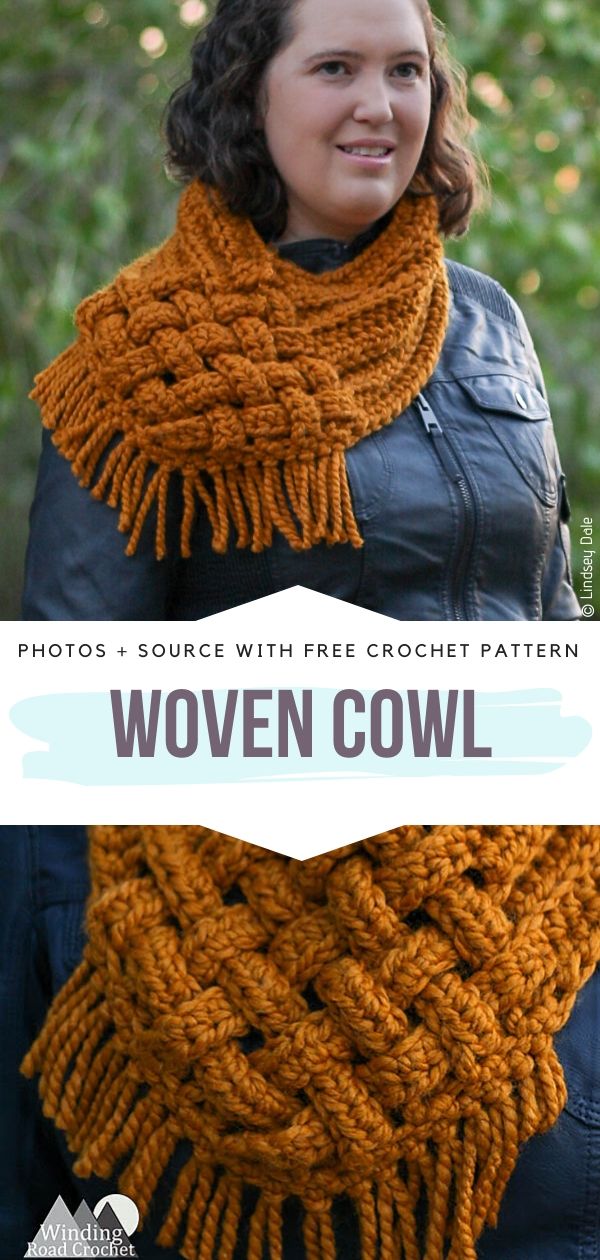 You will find the pattern here. more info here.
Double Layered Braided Cowl Free Crochet Pattern
This simple cowl features a double layer of braids that create an interesting design. It certainly looks fabulous in colorful yarn but you may try it in single color as well as to use chunky yarn for a winter version.
Level: beginner Author: CrochetDreamz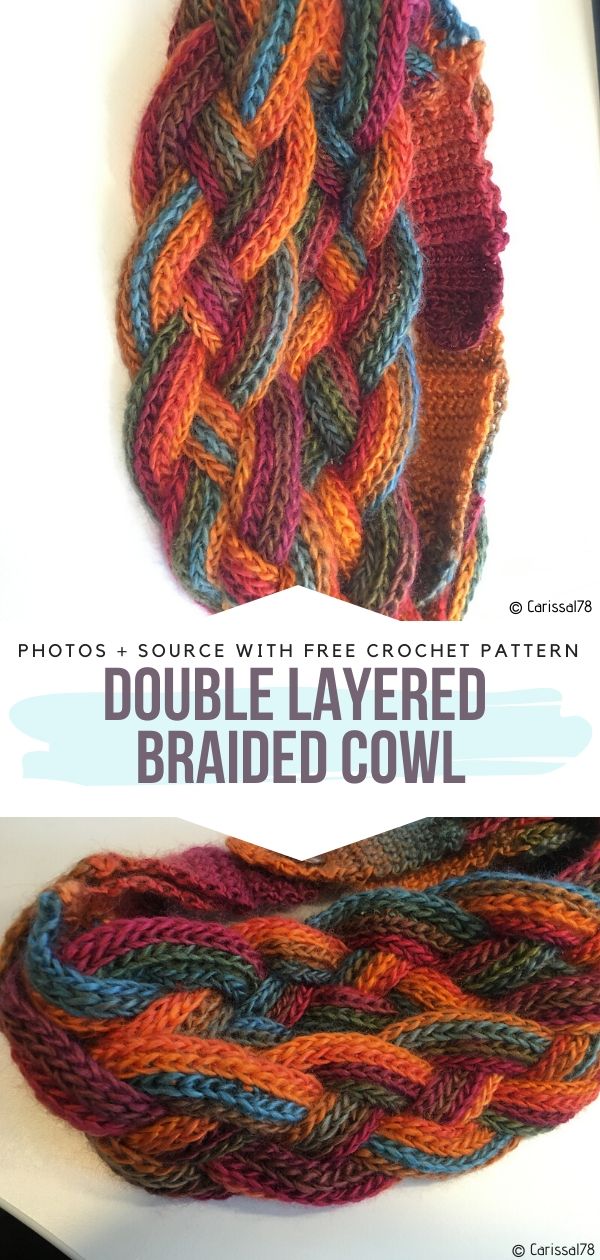 You will find the pattern here. More info here. The above version here.