Nature offers stunning visual effects therefore is a great inspiration for crafters. Wonderful Mandalas will definitely give you great ideas for your next project. In addition to colorful rows they also have many textures to catch your eye. Different stitches give you that extra dimension and creates many details. Mandalas surely stand out as a home decor and they are also versatile. You can hang them on the wall to give it a splash of color. Moreover they will be a perfect centerpiece on your table on all occasions. If you`re looking for a perfect housewarming gift, mandalas are also ideal present. So whether you`re an adventurous beginner or experienced crocheter you`ll surely fave fun making them. Check out these free patterns under the links below and follow us on Facebook Fanpage and Pinterest for more creative ideas!
If you need more inspiration, check out our collections of Colorful Rows Crochet Mandalas and Dazzling Mandalas.
Mandala Fiesta Free Crochet Pattern
This gorgeous mandala is a true celebration of colors and textures. It will certainly make a stunning wall hanging or a table centerpiece.
Level: intermediate Author: Sandra Salas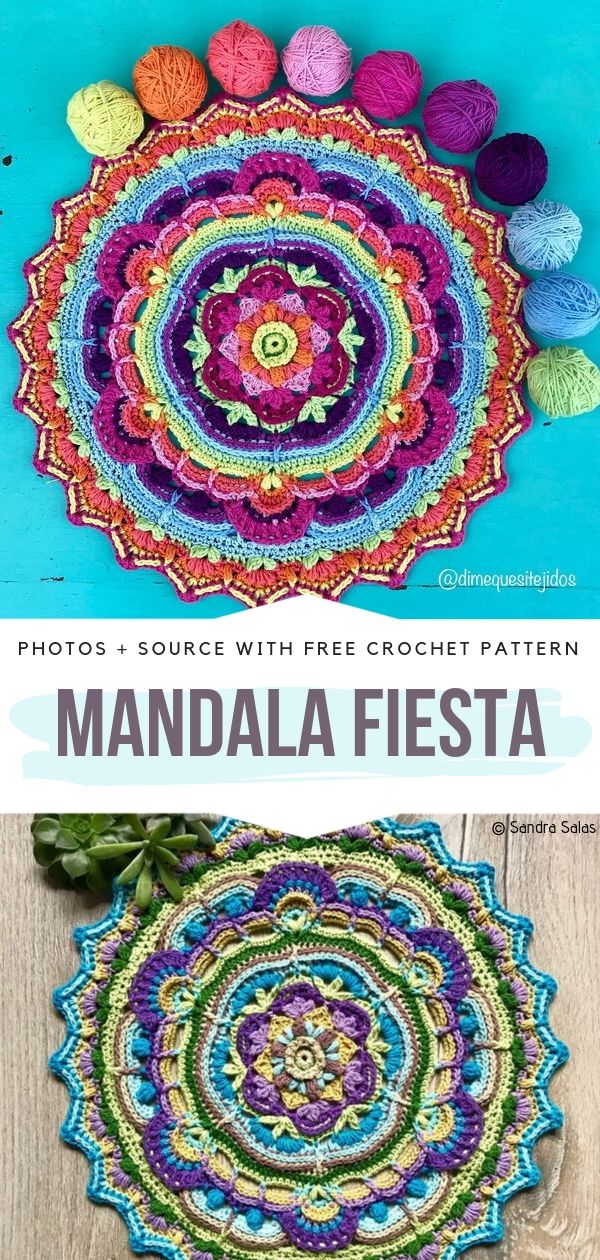 You will find the pattern here. 
African Daisy Mandala Free Crochet Pattern
Inspired by an African flowers this mandala is so vivid and simply delightful. You can choose your own color combinations to adorn you home.
Level: upper beginner/intermediate Author: Tally's Crafts (Dominika Karpińska)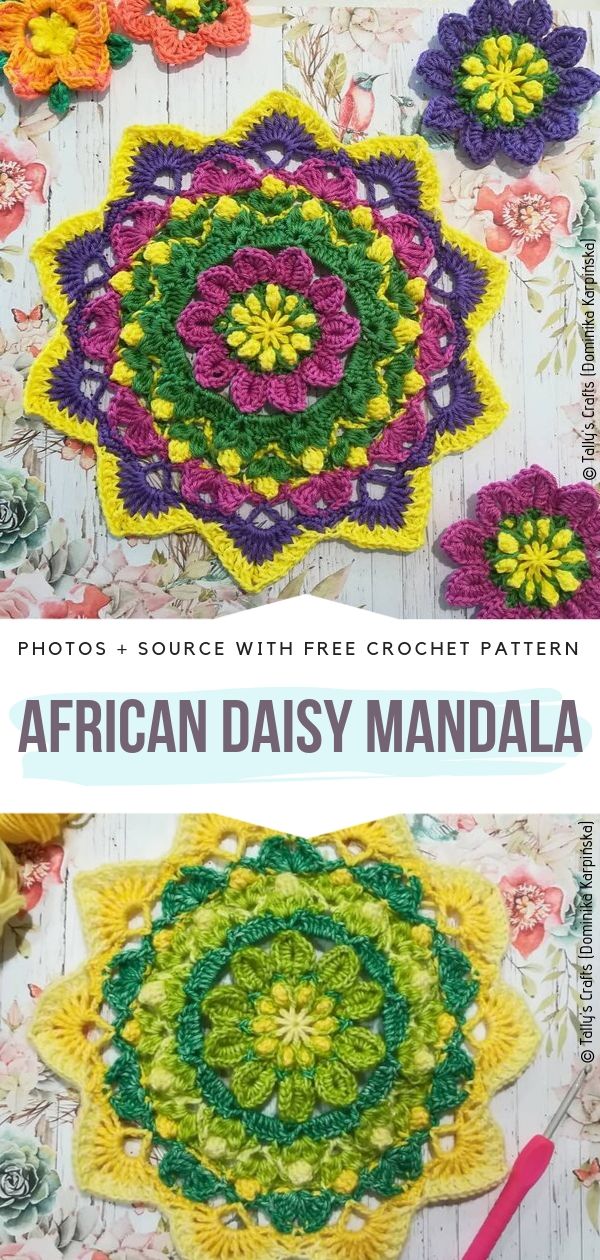 You will find the pattern here.