I used to think that crochet cardigans are always pretty difficult to make but, as it turns out, I couldn't be more wrong! Therefore, even if you're still at the beginning of your crafting journey, you certainly shouldn't be afraid of taking on projects like that. Classy Cardigans are going to be a challenge for newbies, but I promise they are worth your while. Check out the free patterns under the links below and follow us on Facebook Fanpage and Pinterest for more creative ideas!
If you need more inspiration, check out our collections of Cold Days Hoods and Color Block Pullovers.
The Campfire Cardigan Free Crochet Pattern
The Campfire Cardigan is great both for outdoor adventures and cosy evenings at home. It's very cleverly constructed – the base consists of two granny hexagons! They are joined in a way that creates sleeves, fronts and backs. Use any colours you want, the possibilities are endless! Try fun vibrant colours or stay with earthy tones.
Level: upper beginner Author: Jess Coppom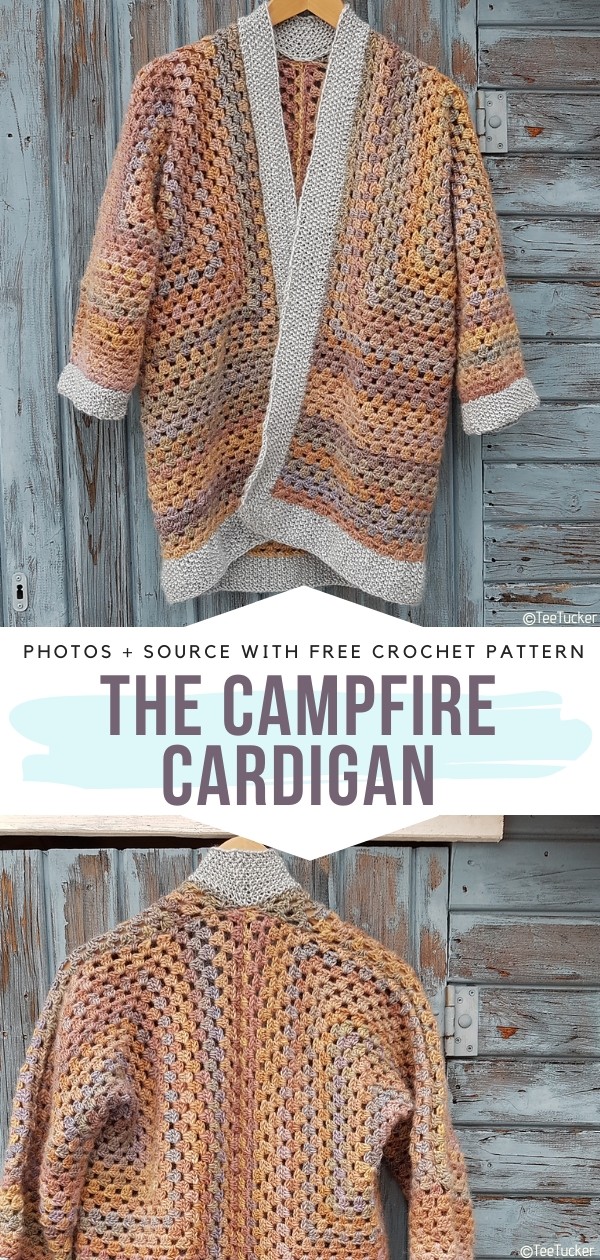 You will find the pattern here. More info here and here.

Granny Cardigan
Free Crochet Pattern
Oh, look at this fabulous texture at the front of this beautiful Granny Cardigan. This special piece is quite long, slightly oversized and, most important, not that difficult to crochet! Will you wear yours with a belt?
Level: upper beginner Author: Merry Mary Stories