How do you imagine the perfect knitted hat for this Christmas season? It should be super warm, obviously! What else? Well, it should evidently keep you comfy and happy and spread some festive spirit around, everywhere you go. Today's selection of Sweet Christmas Hats certainly ticks all the boxes. What's your favorite winter wonderland symbol? Adorable Mr. Snowman or delicious Candy Cane? Check out these free patterns under the links below and follow us on Facebook Fanpage and Pinterest for more creative ideas!
If you need more inspiration, check out our collections of Festive Mug Cozies and Santa's Favorite Sweater.
Cozy Snowman Hat Free Knitting Pattern
This cute winter beanie will undoubtedly bring your children so much Christmas joy! And brighten up every room they appear in as well. Make some cozy hats for your little ones and watch them become best friends with Mr. Snowman.
Level: upper beginner Author: Cassandra May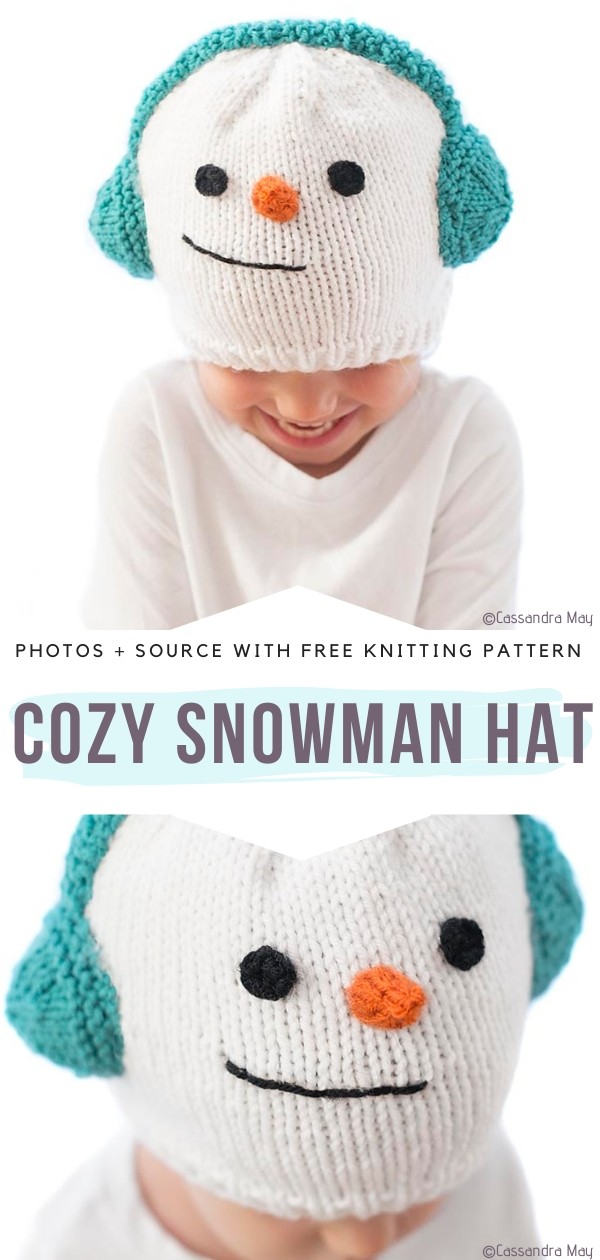 You will find the pattern here. More info here.

Candy Cane Beanie Free Knitting Pattern
Deliciously adorable and so easy to make, this is the perfect winter hat for all the knitting newbies who love the magical Christmas atmosphere. Try this pattern out, we think you will love it more than you love candy.
Level: beginner Author: Wiam's Crafts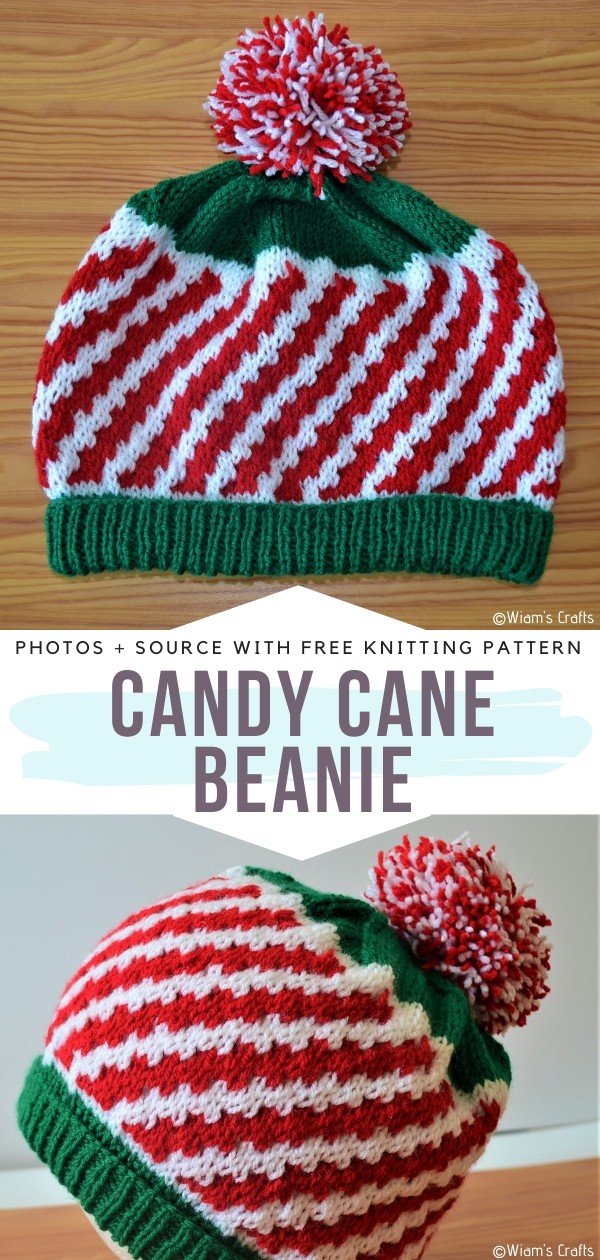 You will find the pattern here. More info here.