Hello, crochet lovers! We bet you can't wait to add these awesome free crochet patterns for Star-Shaped Blankets to your library! Who can blame you? These designs are evidently delightful and surprisingly easy to work on. If you are looking for an idea for a relaxing crochet session, this post should certainly be of interest to you. Remember to keep things interesting with original color palettes! Check out these free patterns under the links below and follow us on Facebook Fanpage and Pinterest for more creative ideas!
If you need more inspiration, check out our collections of Fruit and Veggies Appliques and Amigurumi Farm.
June's Baby Blanket Free Crochet Pattern
35 rows of pure sweetness! Seriously, how adorable is this star-shaped crochet blanket? So cute! If you are invited to a baby shower this June, you have evidently just found the perfect pattern for a handmade gift. You will finish it in no time!
Level: upper beginner Author: Shannon Holding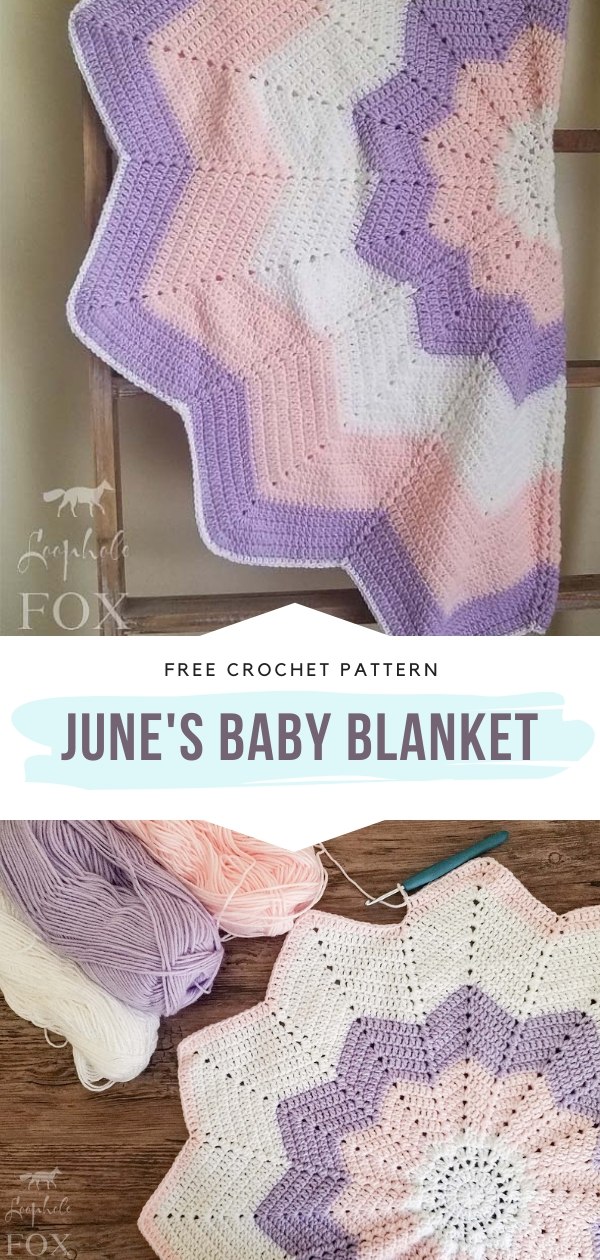 The full article about the pattern and the photos are here. More info here.

Star Blanket Free Crochet Pattern
Star Blanket speaks for itself, evidently! Whether you want to make a gift for a little astronaut or superheroes fan, this is it! It looks great, it can be a blanket, a small rug, or a superhero cape. Choosing the right colors can transform this project entirely – make it in pinks and you will have an amazing accessory for a little princess. It's easy to make, so beginners should have no problems with it.
Level: beginner Author: Bernat Design Studio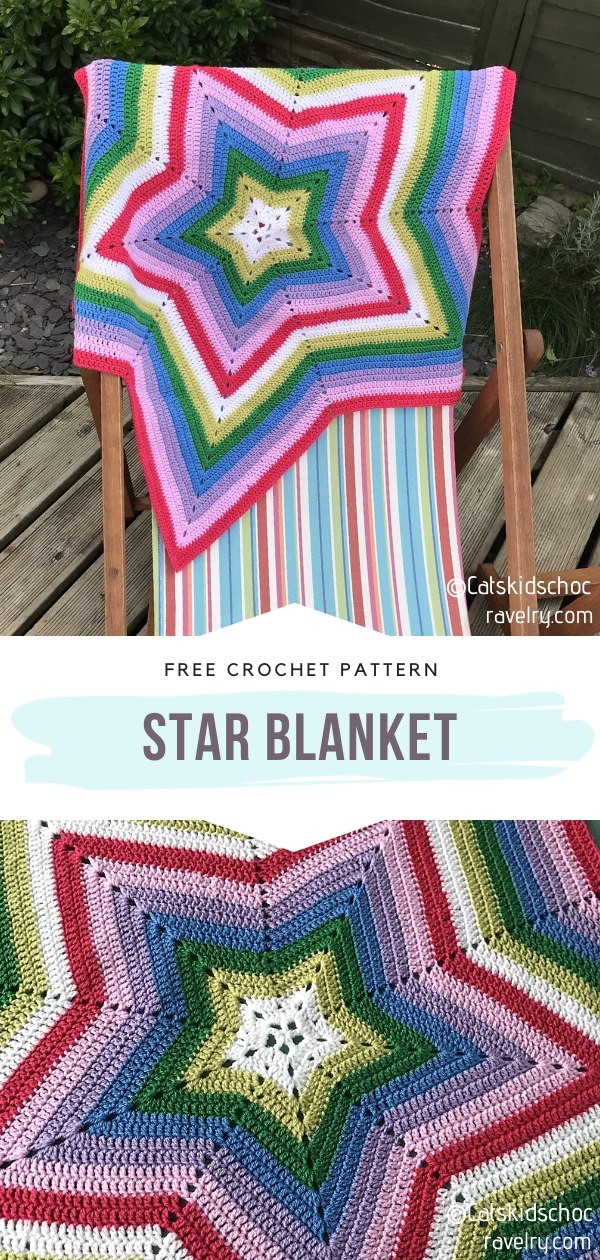 The full article about the pattern is here. Info about this version and the photos here.