Are you feeling mighty today? You obviously should because all the crocheters have superpowers, without a doubt! This selection of Bold Squares evidently proves that phenomenon. Any project you start using the square colorful gems we have found will make you feel cheerful, confident and simply fabulous. Are you ready to conquer the world of crafts? Check out the free patterns under the links below and follow us on Facebook Fanpage and Pinterest for more creative ideas!
If you need more inspiration, check out our collections of Stunning Afghans and Enchanting Doilies.
Cheers! Square Free Crochet Pattern
Are you feeling cheerful today? Do you want this delightful state of mind to last? We know how to make it happen. An afghan or a crochet winter accessory based on these colorful squares will certainly keep making you smile day after day!
Level: upper beginner Author: Polly Plum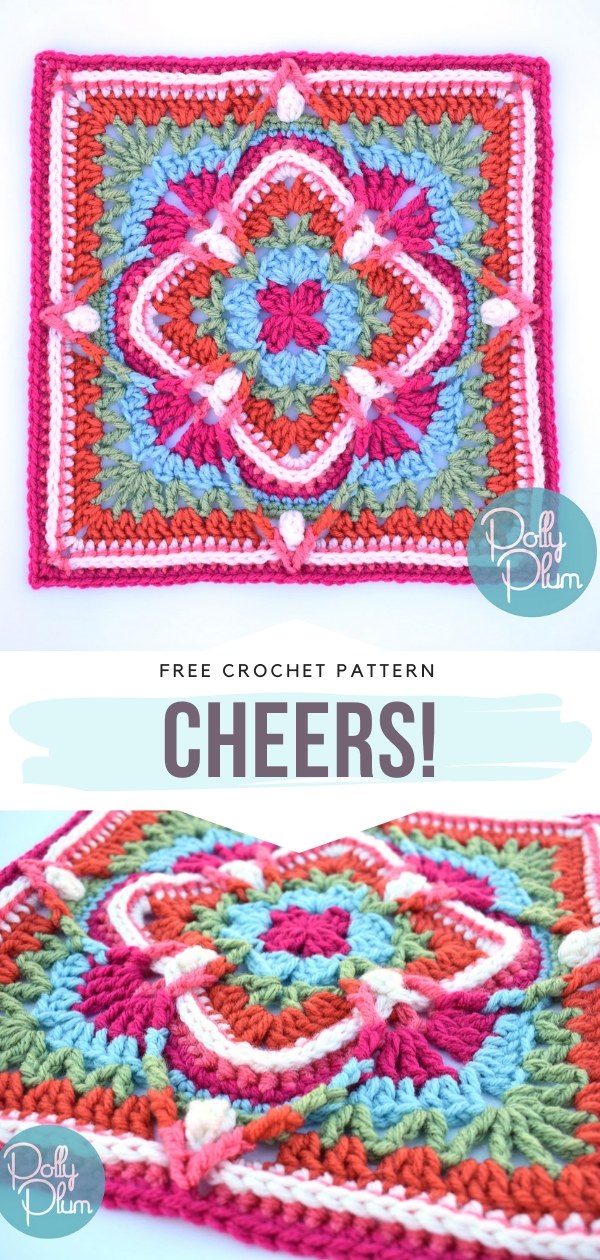 You will find the pattern here. More info here.
Stained Glass Square Free Crochet Pattern
I love the stained glass effect in crochet projects so much. It's created by combining colorful yarn with thick black border and pattern. Stained Glass Square is so amazing! You can use it as an afghan block or as a coaster. It's easy to make if you are comfortable working in rounds. If you are not a fan of bold designs, you should try using a different color combo!
Level: upper beginner Author: Erin Sharp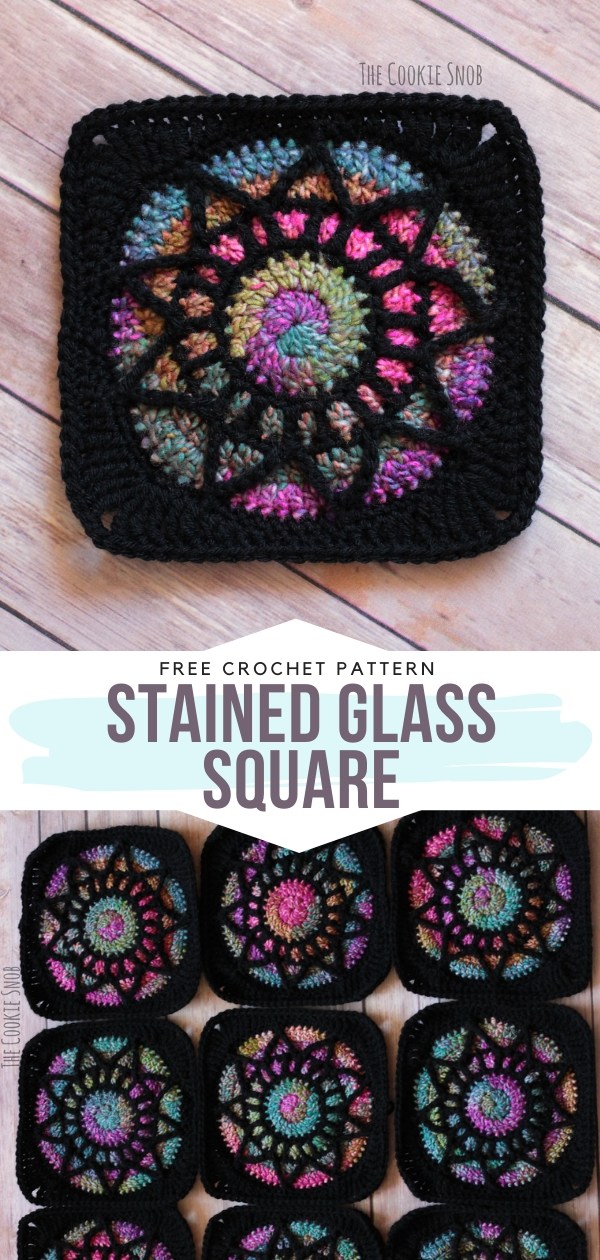 You will find the pattern here. More info here.