Do you love autumn vibes and wonderful Christmas atmosphere, but can't stand the wind and low temperatures? Keep your hearts, bodies and souls away from the cold with these Heart-warming Winter Sets! They're stylish, they have fabulous colors and textures, but they're also amazingly easy to make. You will be done crocheting and ready to go for a walk in your trendy new set in no time! Check out these free patterns under the links below and follow us on Facebook Fanpage and Pinterest for more creative ideas!
If you need more inspiration, check out our collections of Gorgeous Easy Beanies and Stylish Hooded Scarves.
Fuzzy Bee Winterset
 Free Crochet Pattern
Beige is the favorite color of all lovely fans of minimalist, elegant outfits. This beautiful winter set includes a pom pom beanie, a cowl and a pair of chunky handwarmers. It will keep you warm and classy throughout the whole season!
Level: beginner Author: Tasha Margette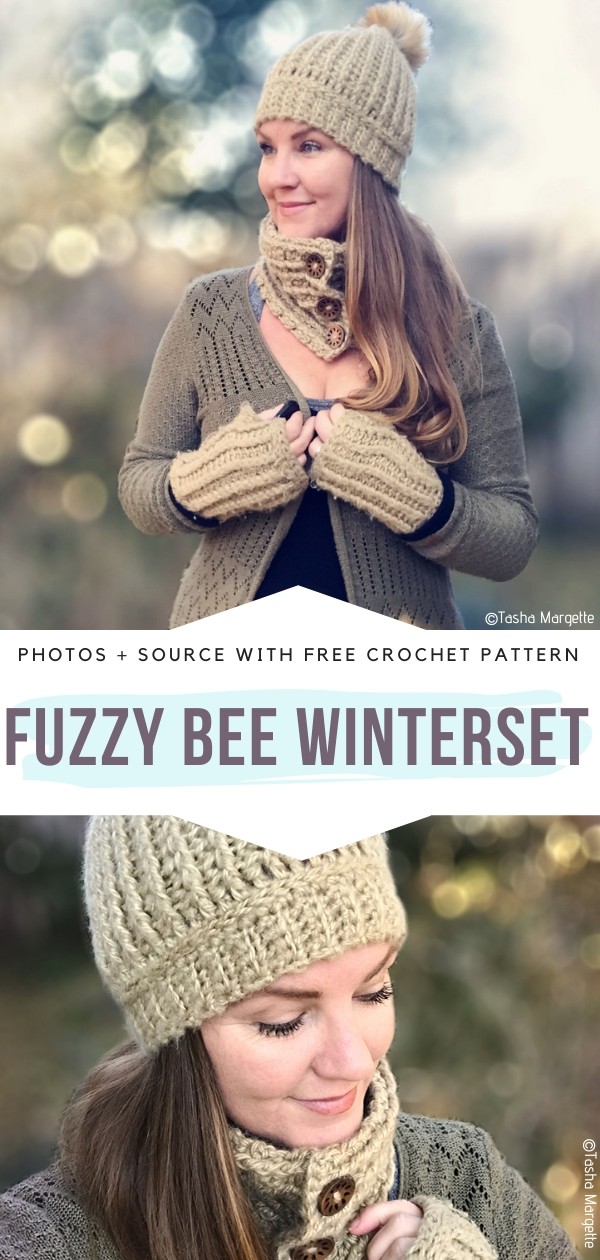 You will find the pattern here. More info here.

Cozy Up Hat and Scarf Set
Free Crochet Pattern
Here's one more fabulous pom pom beanie coupled with a very practical infinity scarf to keep you warm in style. This apricot shade is so juicy and so charming I simply can't resist it. This cozy set is bound to brighten up every place you wear it to, without a doubt!
Level: beginner Author: Maria's Blue Crayon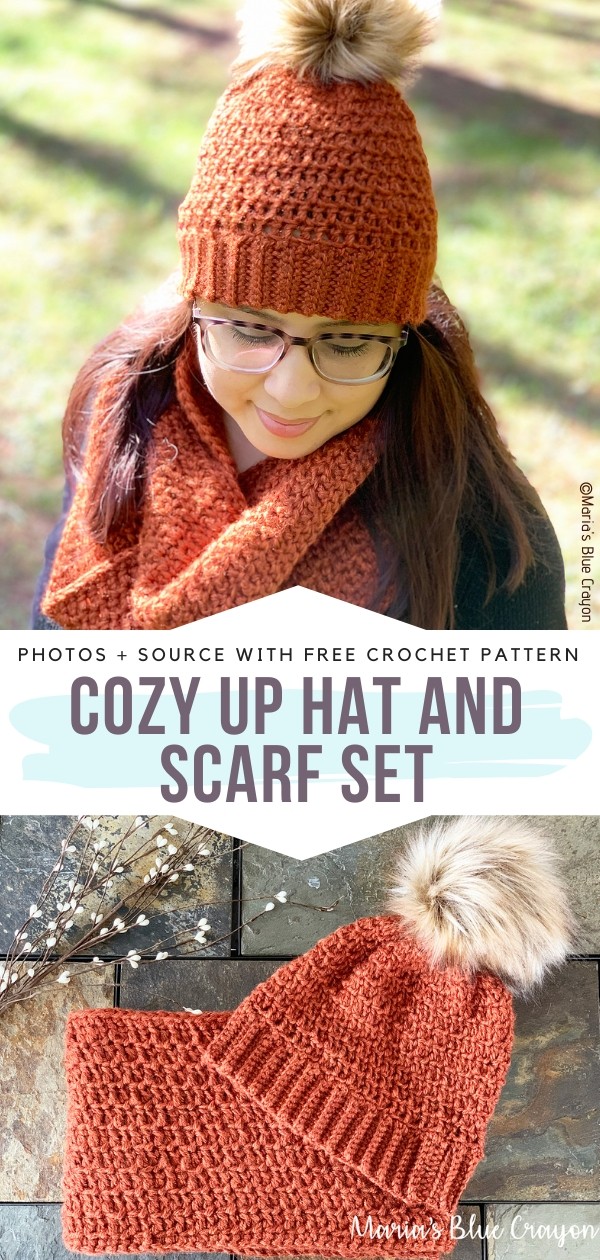 You will find the pattern here. More info here.