You really like those crocheted bauble covers, but you don't have the baubles to start with? Grandma's Knickknacks Baubles are the answer! These cute colorful ornaments are flat, but look really cool on christmas tree. The pattern is simple – great for those of you who know the basics and want to practice working in circles. Check out this free pattern under the link below and follow us on Facebook Fanpage and Pinterest for more creative ideas!
Level: beginner Author: Laurel Runnels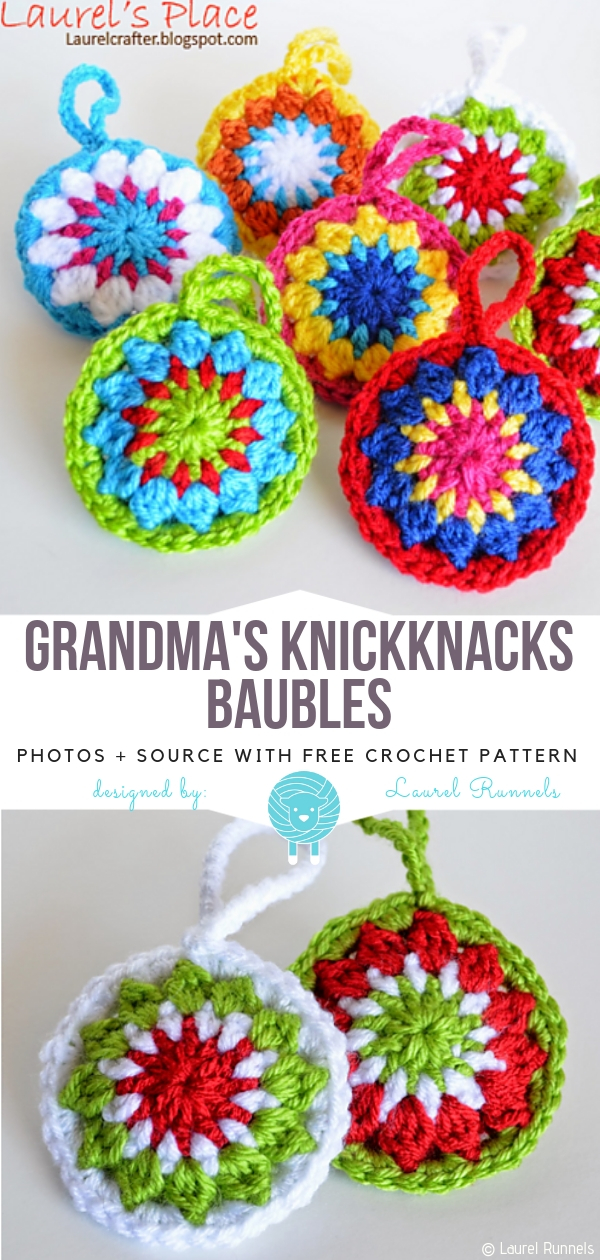 You will find the pattern here. more info here.