Are there any animal lovers among our fantastic readers? Without a doubt! We know you are all going to love these examples of crochet patterns for Little Amigurumi Foxes so much. Even if you are new in the world of Japan-inspired art of crocheting toys, you will surely find these designs precious. Keep them in your library! The foxes are friendly and ready to play, so invite them to your collection of crochet tricks right away! Your children will thank you! Check out these free patterns under the links below and follow us on Facebook Fanpage and Pinterest for more creative ideas!
If you need more inspiration, check out our collections of Bunny Loveys and Crochet Dinosaurs.
Rika the Fox Free Crochet Pattern
What a charming little fox! Are you already familiar with Anh Le's incredible talent and skills? If you haven't aren't, now is the time to change that! The designer's collection of decorative figurines is to die for, trust us! This fox surely represents it well.
Level: intermediate Author: Anh Le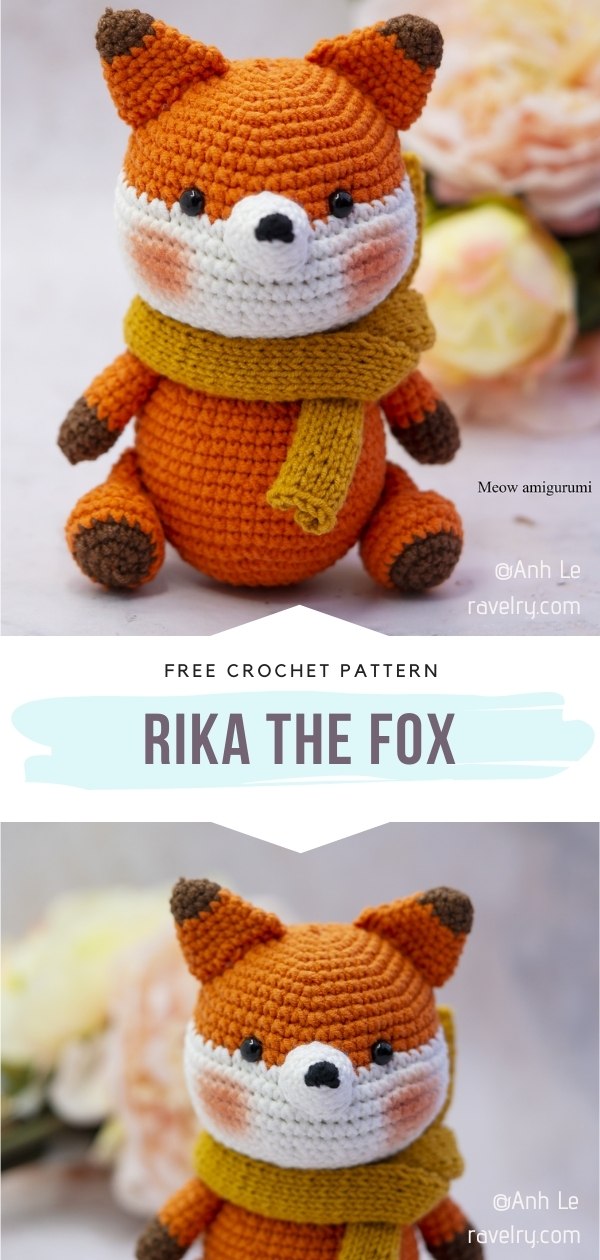 The original pattern and the photos are available on Ravelry here. The video tutorial is on YouTube here.
Fredric The Fox Free Crochet Pattern
Can you see this cheeky guy?
It's Fredric, the friendly fox! He evidently loves adventures and cuddles. He will befriend any kid or adult and become a faithful companion. This amigurumi fox pattern is a project for crafters who want to hone their amigurumi skills as well as for people who need a fox in their lives!
Level: upper beginner Author: Jess Huff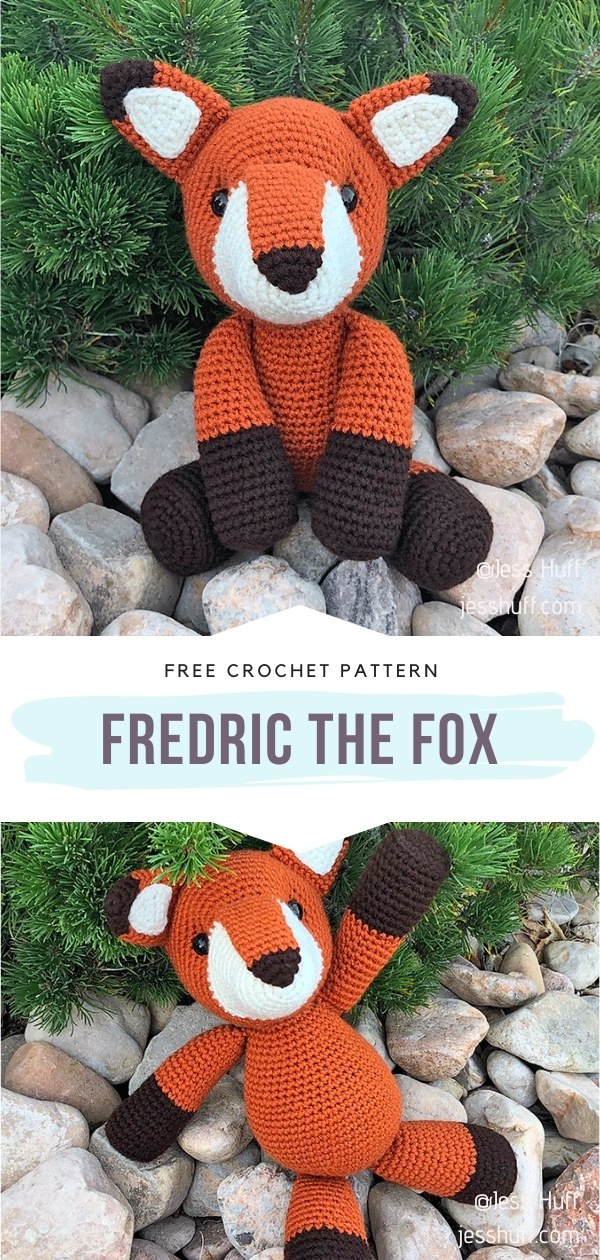 The original pattern and the photos are available on Jess Huff here. More info is on Ravelry here.