Hello there, fashion freaks! Guess what? You better listen up because we are talking about the hottest color of the season today! Yes,  it is the color of toasted cashews, butterscotch, and pumpkin spice, obviously. These knitting patterns for Chic Caramel Cardigans are the pure essence of autumn-inspired fashion style. We can't take our eyes off these wonders designed by Jessica Reeves Potasz and Cirilia Rose. Which one do you prefer? Don't bother choosing! Knit them both! Check out these free patterns under the links below and follow us on Facebook Fanpage and Pinterest for more creative ideas!
If you need more inspiration, check out our collections of Tropical Shawls and Chic Shawls.
Coziest Cable Cardigan Free Knitting Pattern
Jessica Reeves Potasz is the uncontested queen of modern handmade fashion! Is your wardrobe full of her designs already? We certainly hope so! This knitting pattern for a classic cable cardigan surely deserves a place in your library. And in your life this fall!
Level: intermediate Author: Jessica Reeves Potasz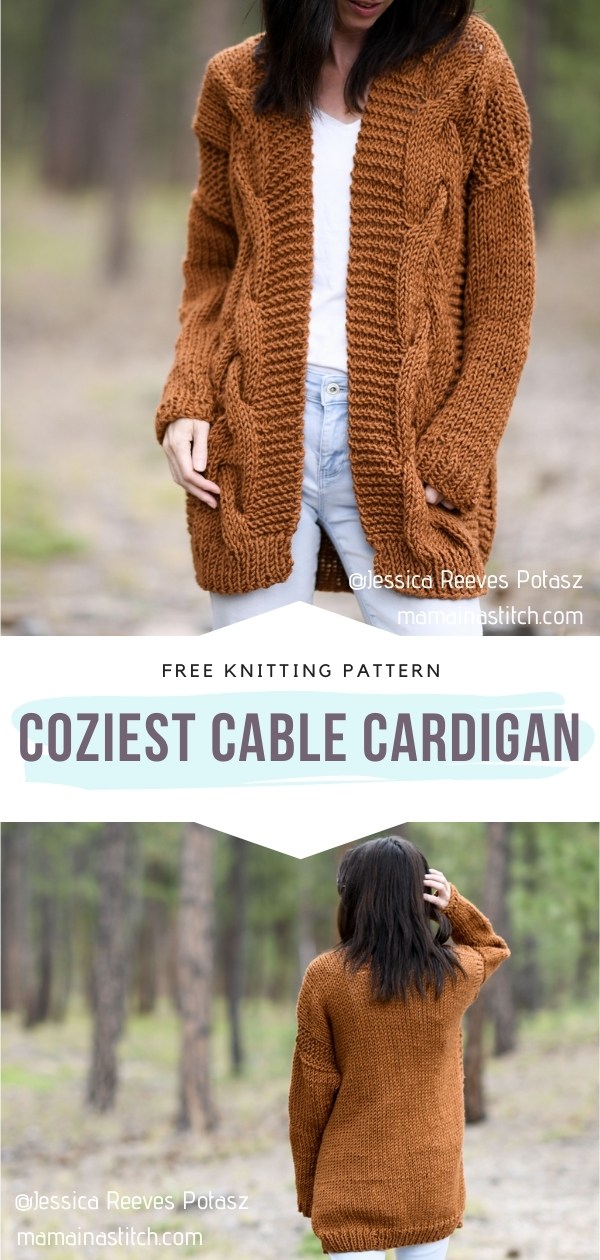 The original pattern and the photos are available on Mama in a Stitch here. More info on Ravelry here.
Aidez Free Knitting Pattern
This knitted cardigan is evidently ideal for the first weeks of fall. It will surely keep you comfortable and warm in the best style! It is still quite lightweight though, so you don't have to worry about the changing weather. Cirilia Rose took care of everything!
Level: intermediate Author: Cirilia Rose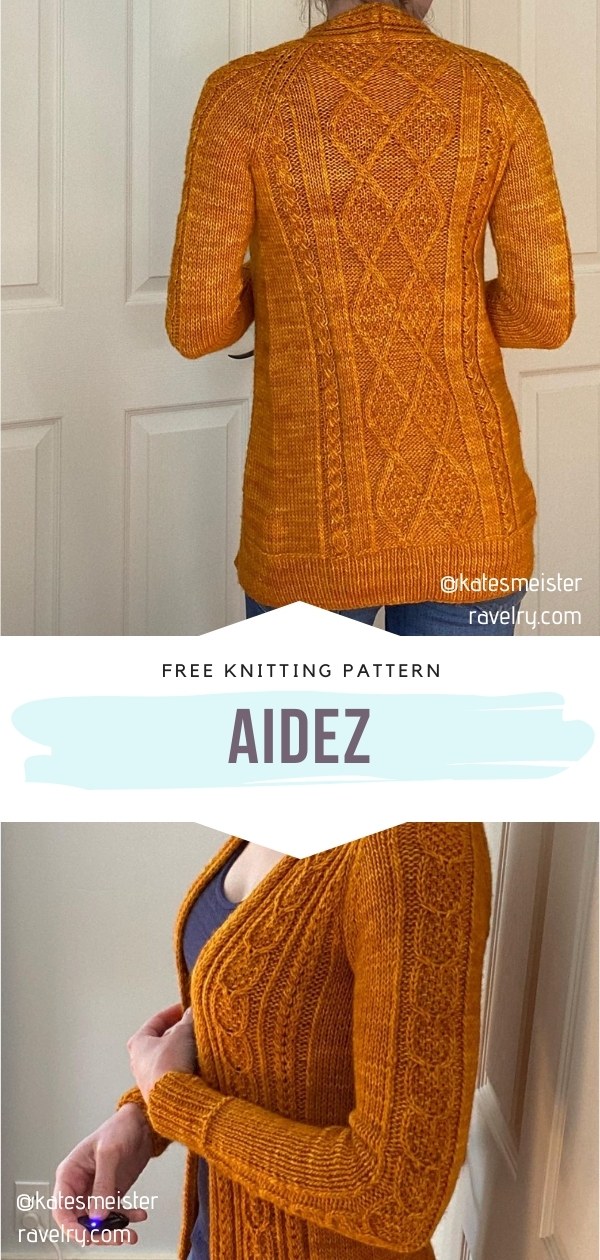 The original pattern is available on Berroco here. Info about this version by Kate Wutz and the photos are on Ravelry here.