Hello there, lovely people! How many parents and grandparents do we have among our readers? Surely a lot! Not to mention the crafty aunties! So Sweet Baby Hats will certainly become your little ones' favorite accessory of the season. We know that your kids, grandkids, nieces, and nephews all have fabulous fashion tastes, so we have decided to give you a hand and deliver the right patterns. Will you go for the elegant decorative bow or for the sporty chic? We want to know what you decide! Let's stay in touch! Check out these free patterns under the links below and follow us on Facebook Fanpage and Pinterest for more creative ideas!
If you need more inspiration, check out our collections of Stylish Crochet Beanies and Lovely Crochet Baby Bonnets.
Baby Granny Hat Free Crochet Pattern
Have you ever used granny squares in such an original way? If you haven't, now is the time to try it, undoubtedly! The pattern by Donna Browne is certainly a must-have in every parent's crochet repertoire. The season for warm hats is coming!
Level: beginner Author: Donna Browne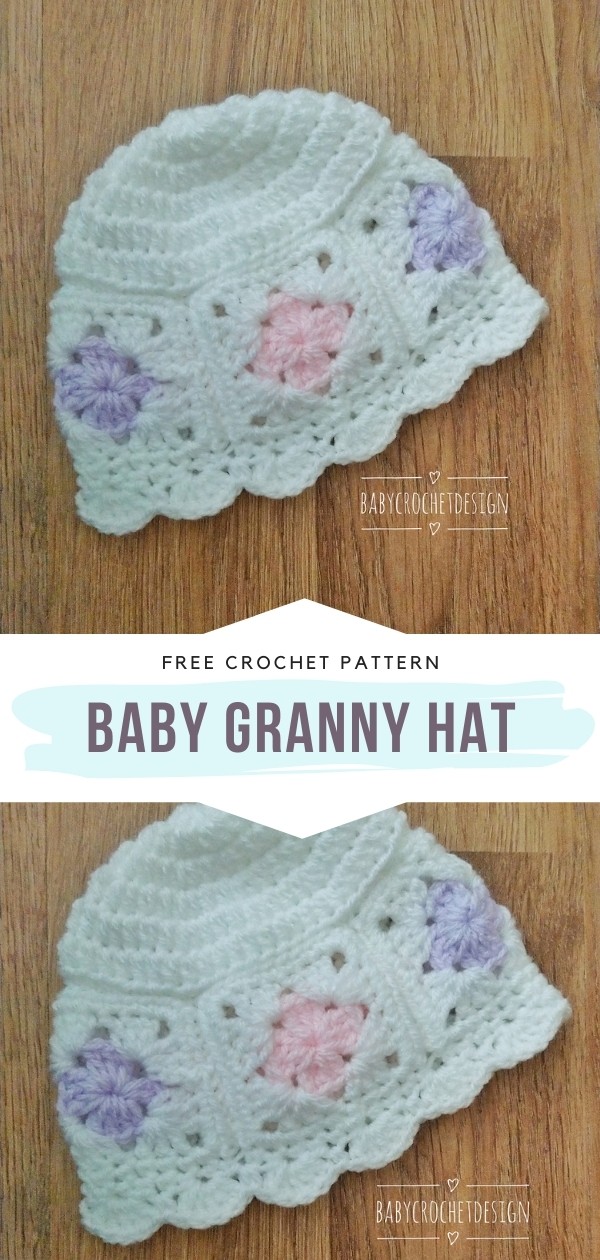 The original pattern and the photos are available on Ravelry here.
Ribbed Baby Turban Hat with Bow Free Crochet Pattern
Wow, this is certainly one of the finest designs for baby hats we have seen this season. Stylish little ladies would never let go of this crochet gem by Sweet Softies with a fabulous bow on the front. This juicy color is a mixture of red, orange, and peach. Yummy!
Level: beginner Author: Sweet Softies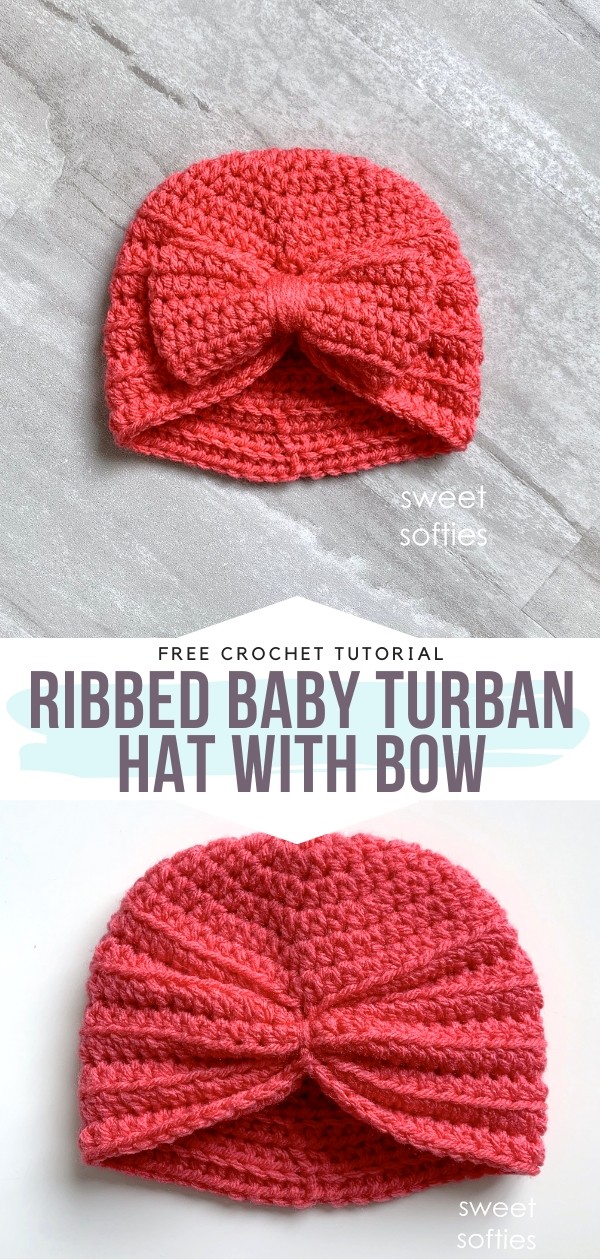 The original pattern and the photos are available on Sweet Softies here. More info on Ravelry here.
Baby/Toddler Trapper Hat Free Crochet Pattern
Keep your little ones warm and cozy on winter days with this extremely cute crochet baby hats by Bethany Dearden. It has everything your baby needs, without a doubt. It covers the ears, you can tie it under the chin and, what is also super important, it looks adorable with little buttons and a colorful pom-pom.
Level: upper beginner Author: Bethany Dearden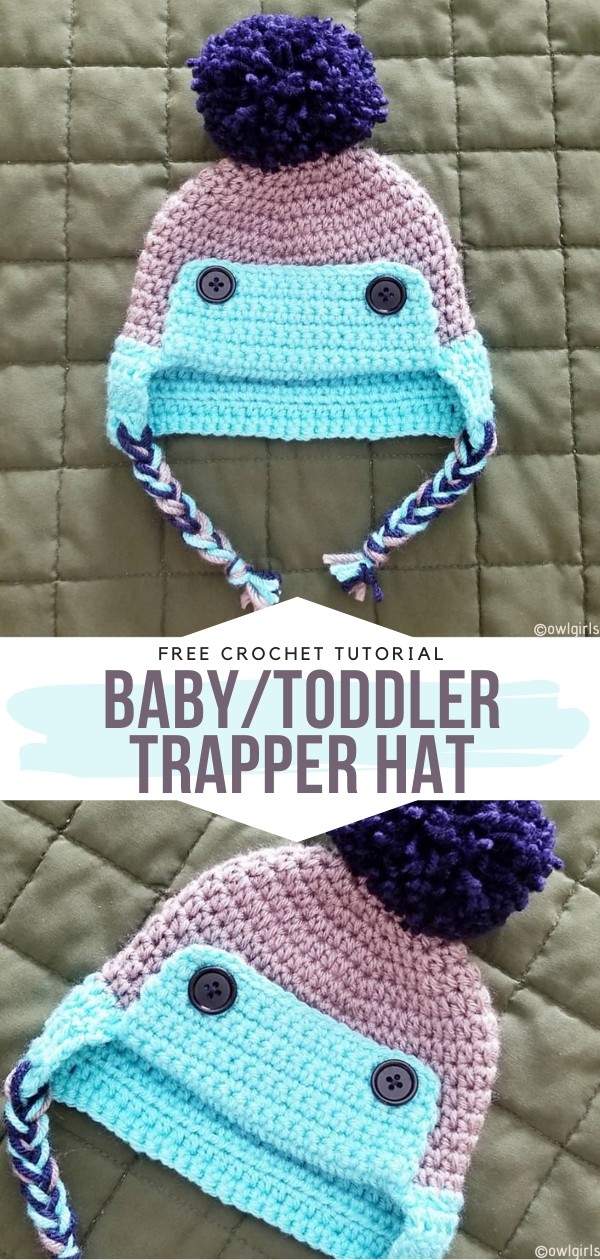 The original pattern is available on Whistle and Ivy here. More info on Ravelry here. Info about this version by Owl Girls and the photos are on Ravelry here.