White Dew is one of a hundred different patterns for wintery snowflakes from the book "100 Snowflakes". The name white dew comes from dew that has been frozen to a glaze by low temperatures. It will be a great decoration for your home or as a gift tag. Check out this free pattern under the link below and follow us on Facebook Fanpage and Pinterest for more creative ideas!
Level: upper beginner Author: Caitlin Sainio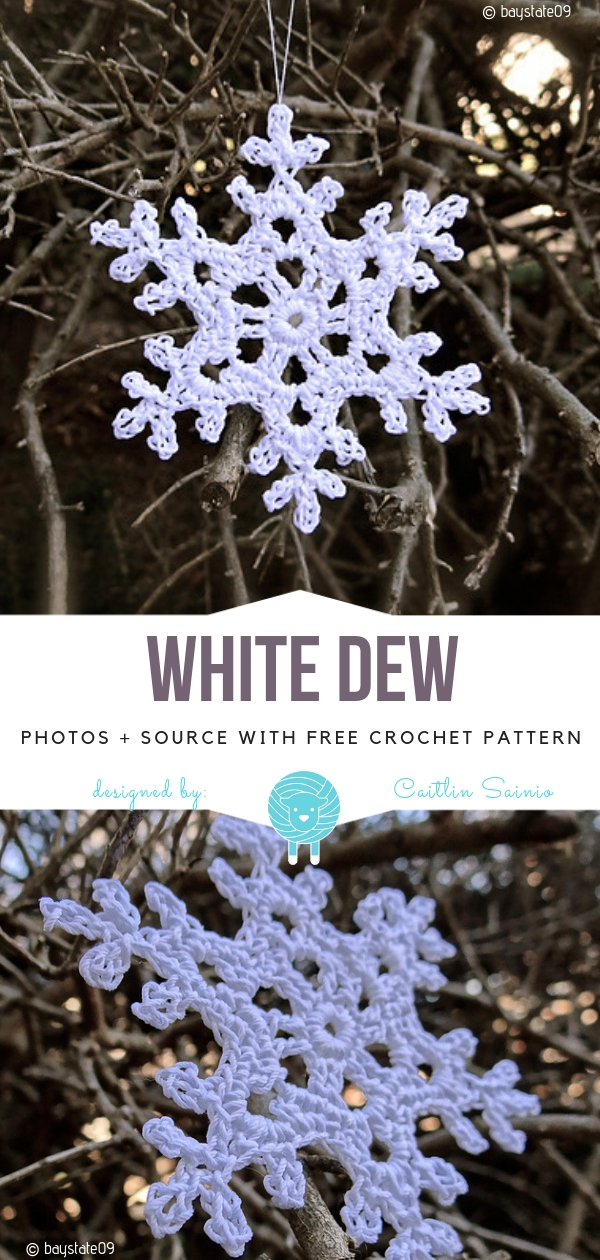 You will find the pattern here. more info here.