Easy to follow free patterns, colorful yarn, tons of love, fun and cuteness ­– these are the main ingredients of Sweet Pumpkin Pies we are serving today. November evidently wouldn't be the same without this delicious dessert, just like your crochet portfolio wouldn't be complete if you didn't try making  these adorable amigurumis. Sooner or later you are going to have to teste these sweet projects! Check out the free patterns under the links below and follow us on Facebook Fanpage and Pinterest for more creative ideas!
If you need more inspiration, check out our collections of Colorful Christmas Graphs and The Ultimate Christmas Amigurumi.
Pumpkin Pie Amigurumi
Free Crochet Pattern
How cute is this round tiny wonder with its big smile and bead black eyes? My heart melted with sweetness the second I saw it! Decorate you Thanksgiving table with Pumpkin Pie Amigurumis or turn them into keychains for your family and friends. They will love it so much!
Level: upper beginner Author: StringyDingDing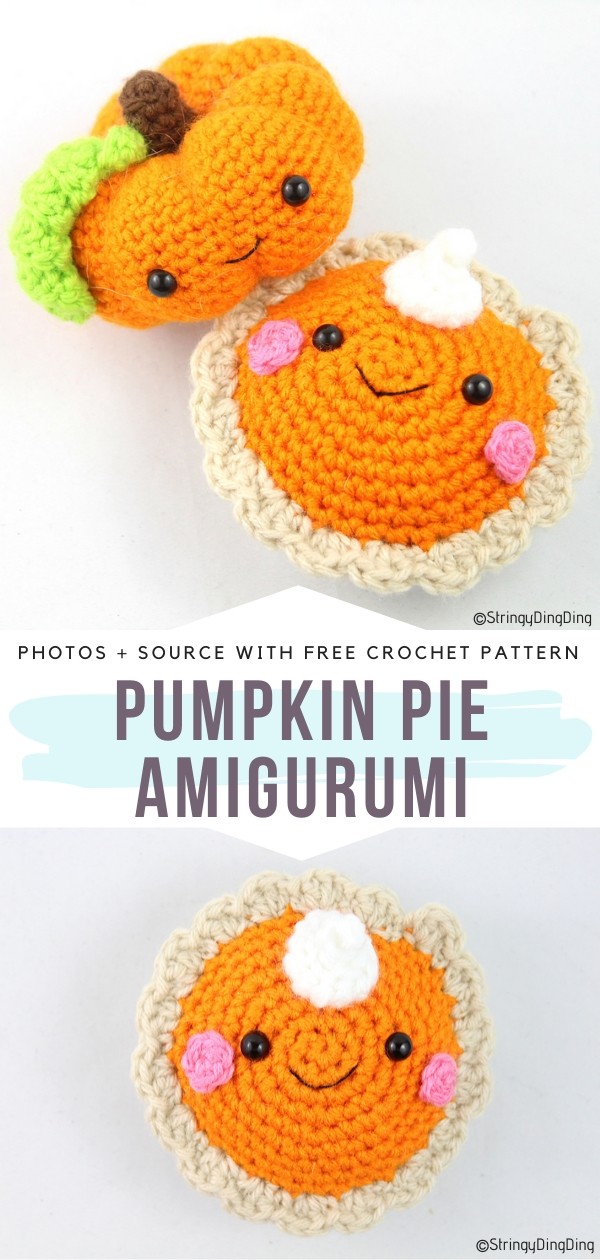 You will find the pattern here. More info here.

Fluffy Pumpkin Pie
Free Crochet Pattern
Who wants a slice of Fluffy Pumpkin Pie? We all obviously do! This bright orange surely is our favorite color of the season. This amigurmi has a smiley little face and whipped cream looking like a tiny white flower on top. A tasty dream come true, right?
Level: upper beginner Author: Jennifer Q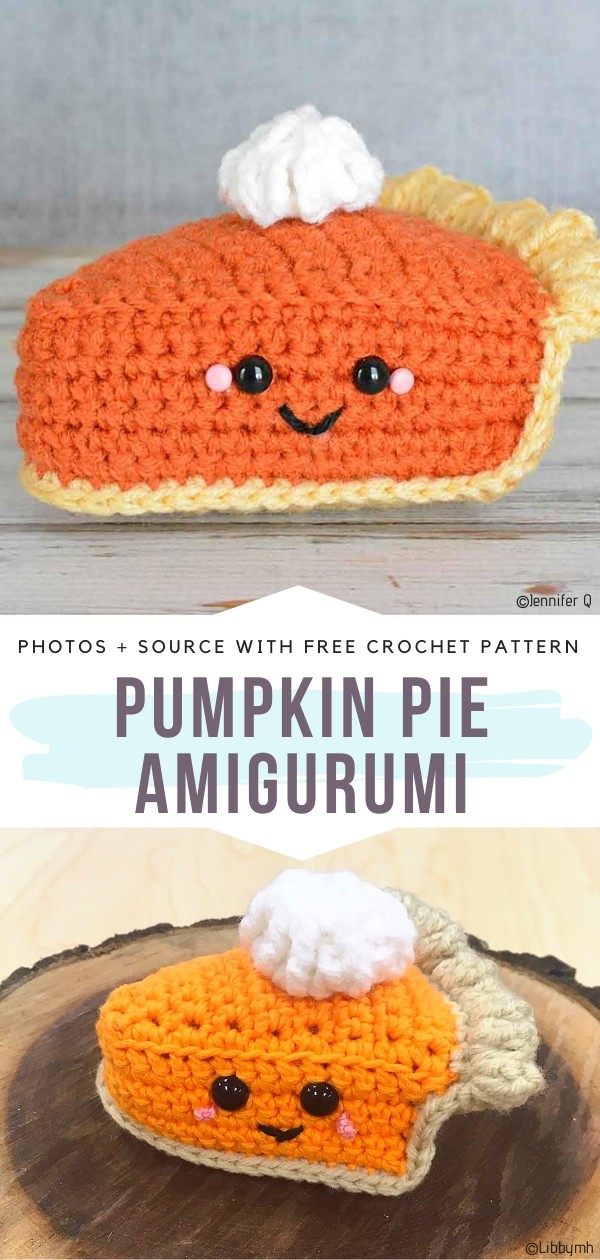 You will find the pattern here. More info here.