This mat will be very useful in the bathroom, in nursery or anywhere you need it to be! Port Isaac Reversible Mat is dense and sturdy. It works up very fast and looks really great! Maybe someone you know would love to have one for Christmas? Try it or save for later! Check out this free pattern under the link below and follow us on Facebook Fanpage and Pinterest for more creative ideas!
Level: upper beginner Author: Jen Tyler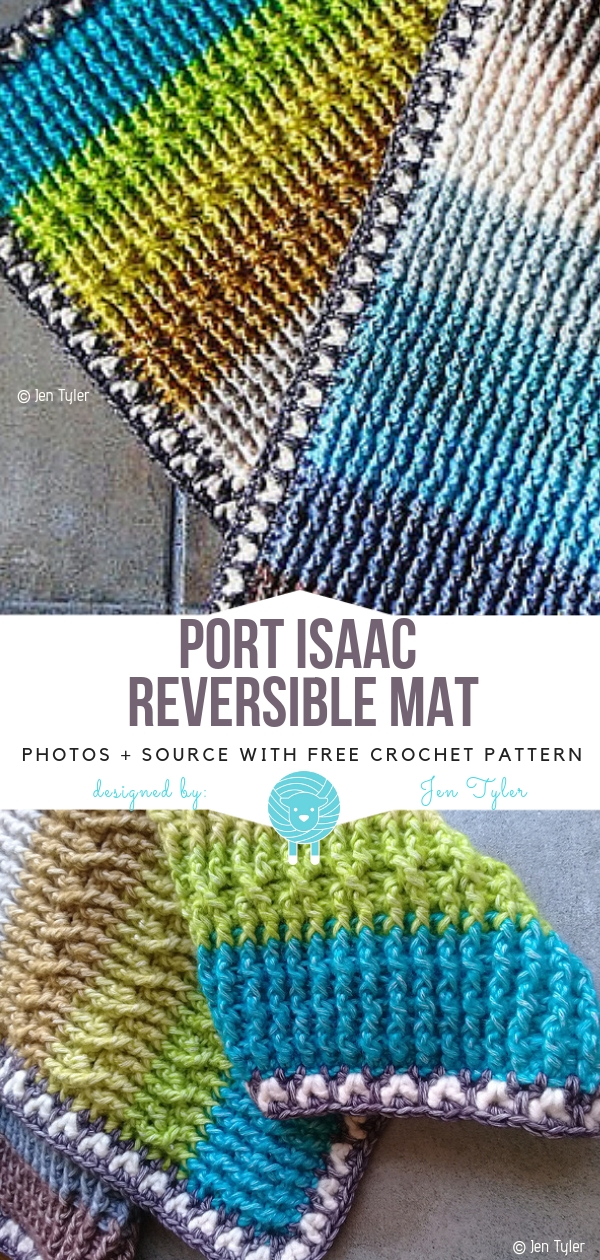 You will find the pattern here.