I love fall decorations. They look so great with colorful leaves outside! Harvest Crochet Pumpkins look amazing, and I must admit, that colours in this one are simply stunning. Those blues, whites, rusty oranges… And they are easy to make! Try it and find out for yourself! Check out this free pattern under the link below and follow us on Facebook Fanpage and Pinterest for more creative ideas!
Level: beginner Author: Caron Design Team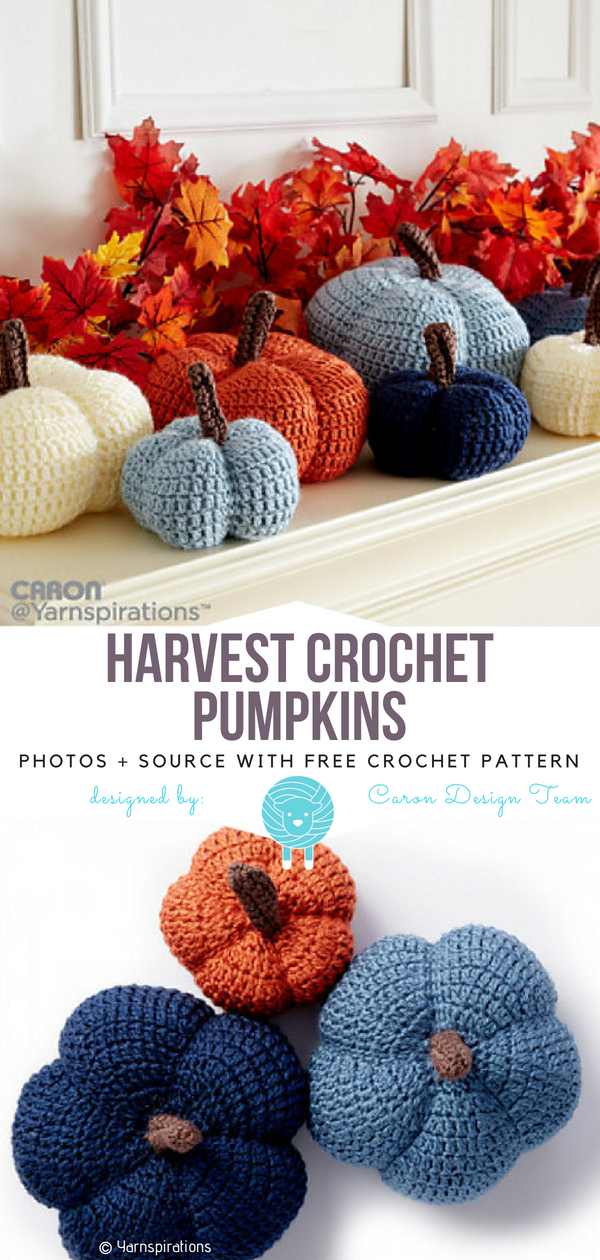 You will find the pattern here. more info here.