Take a load off your Christmas preparations and start in advance on your crochet ornaments. Why not kick off with Delicate Crochet Snowflakes that will surely make a statement. These intricate patterns will look stunning while hanged on your Christmas tree. In addition they will quickly get you in a festive spirit and you will want to crochet a whole bunch of them. You can choose a variety of yarns as well as leftovers and colors to make these beautiful snowflakes. Such unique crochet decorations are also suitable as gift tags or festive garlands to decorate your wall or a mantelpiece. Check out these free patterns under the links below and follow us on Facebook Fanpage and Pinterest for more creative ideas!
If you need more inspiration, check out our collections of Christmas Ornament and Round Crochet Placemats
Frostwoven Snowflake Free Crochet Pattern
Create unique Christmas decoration with this amazing project – Frostwoven Snowflake! It's structural, looks very elegant and will be a great addition to your festive decorations. You can hang it on a Christmas tree, add to gifts or just put on the table. It's a nice project to use up leftover yarn! 
Level: upper beginner Author: Julia Hart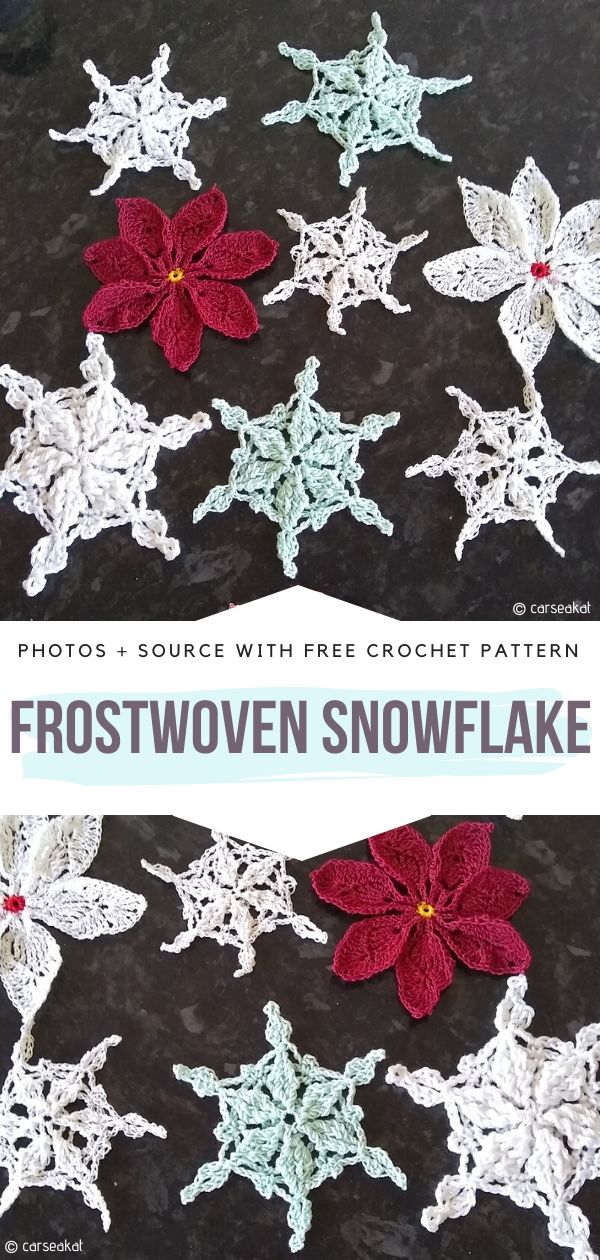 You will find the pattern here. More info here. The above version here.
Wispweave Snowflake Free Crochet Pattern
Clusters and picots create a wonderful texture for this wispweave snowflake. It`s subtle and definitely elegant therefore you can display it on your Christmas table as well as decorate your tree.
Level: intermediate Author: Julia Hart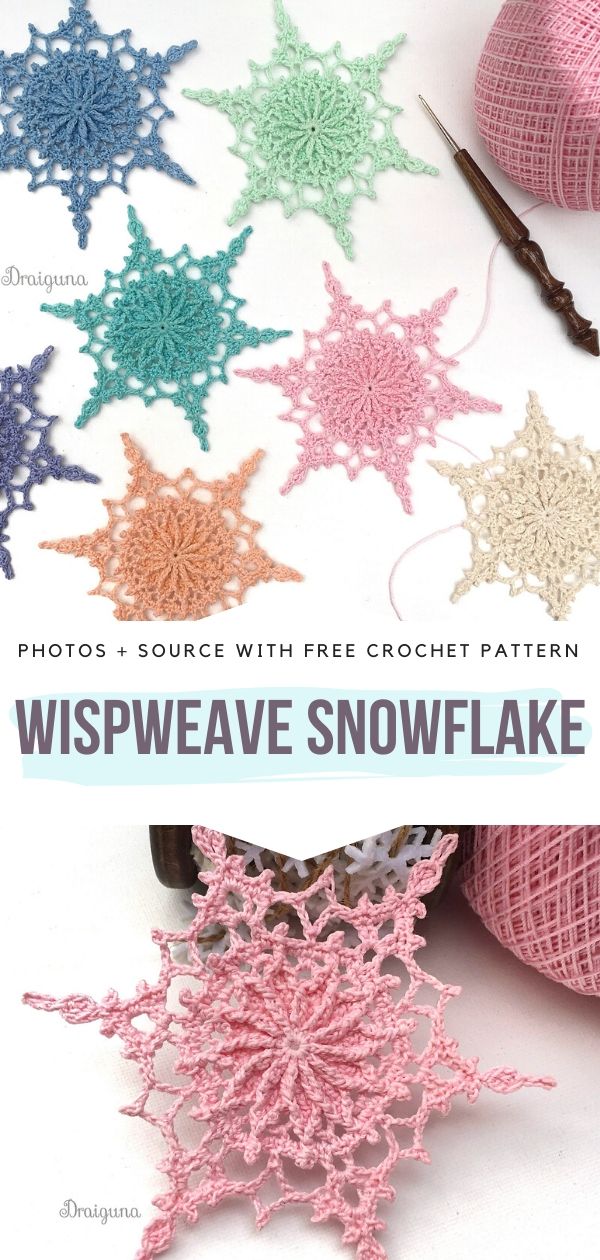 You will find the pattern here. More info here.