Reindeers are obviously the most important animals of the season. They let Santa travel around the world and deliver presents, right? If you are wondering how to honor these amazing creatures properly, you should certainly take a look at this collection of Adorable Reindeers and crochet them all! Your kids would love to find handmade toys like that under the tree, without a doubt. Check out the free patterns under the links below and follow us on Facebook Fanpage and Pinterest for more creative ideas!
If you need more inspiration, check out our collections of Amigurumi Christmas Candy and Santa's Helper Elves Hats.
Amigurumi Reindeer Free Crochet Pattern
How cute is this Amigurumi Reindeer? It's impossible to describe, really! He has the most delightful top and the scarf in traditional Christmas colors. And his sweet little face will melt even the most resistant heart, we promise!
Level: upper beginner Author: Amigurumi Patterns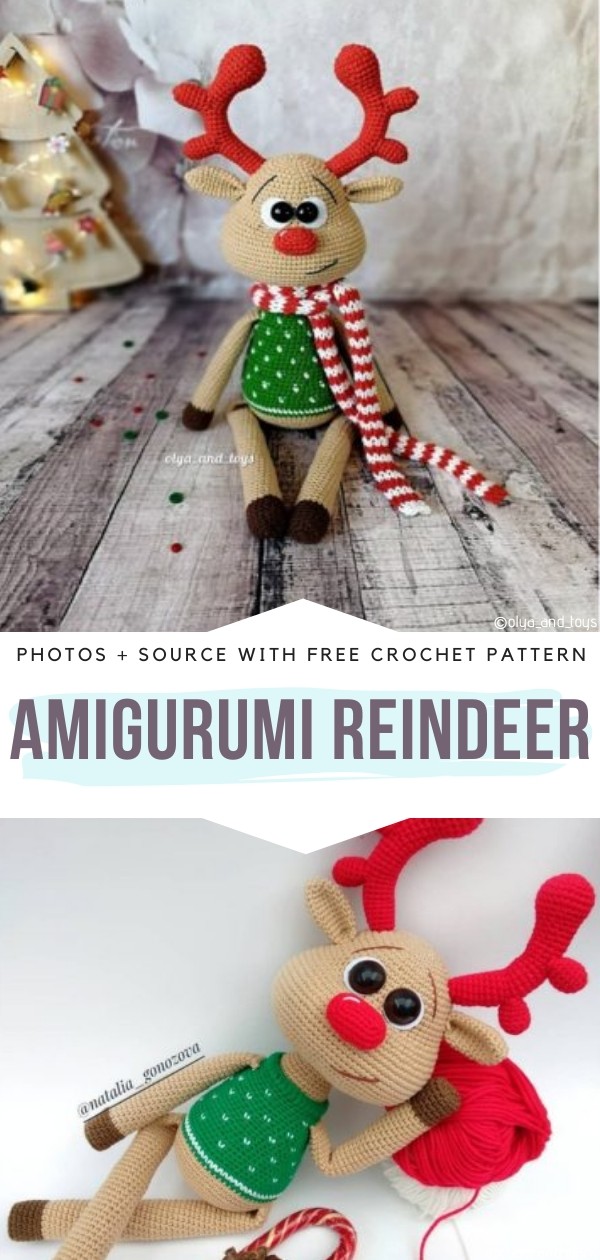 You will find the pattern here.

Elk William Amigurumi Free Crochet Pattern
This little creature is the very definition of amigurumi's sweetness. Elk William will look amazing as a hanging ornament on your family tree, so don't hesitate to crochet him if your living room needs some festive charm. Your baby will undoubtedly love a gift like that as well!
Level: upper beginner Author: Amiguroom Toys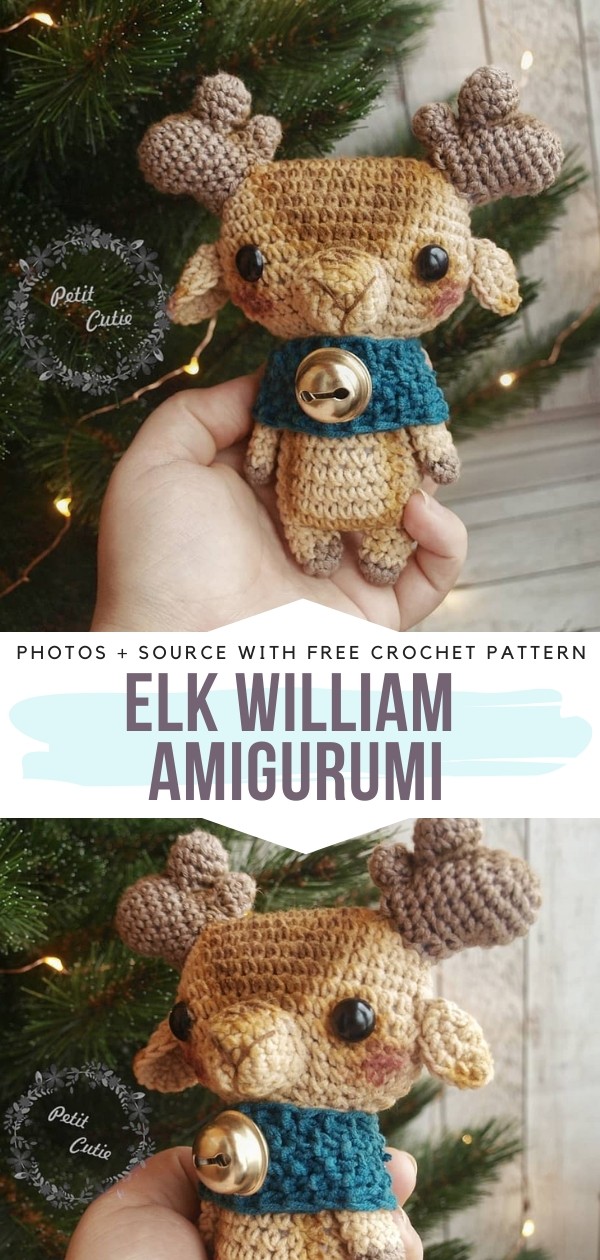 You will find the pattern here.

Festive Reindeer Headband Free Crochet Pattern
You can prepare for Christmas in so many ways – buy dresses, decorate the house and prepare dinner. Your kids want to be included too! Festive Reindeer Headband is a simple way for them to feel the spirit of the holiday. Sweet antlers, ears, and decor are crocheted and placed on a simple headband.
Level: upper beginner Author: Jennifer Lynn
You will find the pattern here. More info here.