The recipe for healthy glowy skin is one word – exfoliation! Face Scrubbies are very easy to make, and every girl should have them in her bathroom. They are great for removing make-up, and at the same time gently peeling and massaging your face. Make a bunch in different colours. This is perfect for beginners! Check out this free pattern under the link below and follow us on Facebook Fanpage and Pinterest for more creative ideas!
Level: beginner Author: Tara Leslie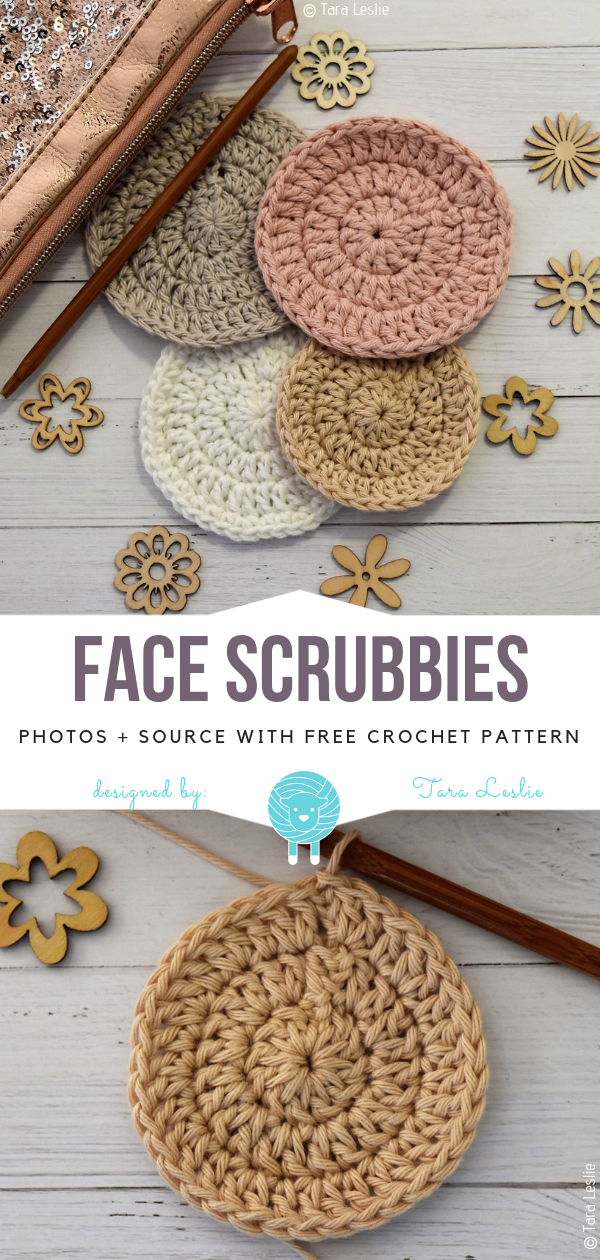 You will find the pattern here. more info here.