Delightful Bears need new friends who are ready to cuddle! We have decided that you should meet them right away. No matter if you want to make a crochet companion for yourself or for someone close to you, these patterns are going to come in handy, undeniably. Well then, does your baby like amigurumi bears?  Check out these free patterns under the links below and follow us on Facebook Fanpage and Pinterest for more creative ideas!
If you need more inspiration, check out our collections of Yummy Amigurumi Ideas and Sweet Ami Mice.
Pajamas Bear Free Crochet Pattern
Oh, how adorable is this pattern? So irresistible! If you are an amigurumi lover, just like us, this precious colorful squad will win your heart. This is a simple pattern for a sweet, delightfully old school teddy bear, perfect for cuddling.
Level: upper beginner Author: Amigurumi Patterns Pic2re
You will find the pattern here.
Chubby Striped Bear Amigurumi Free Pattern
This lovely pattern uses basic amigurumi techniques, so if you are familiar with them, you will surely have no problem making it. Choose your colors and play with the length of the ears in order to transform the bear into a bunny!
Level: upper beginner Author: Hello Happy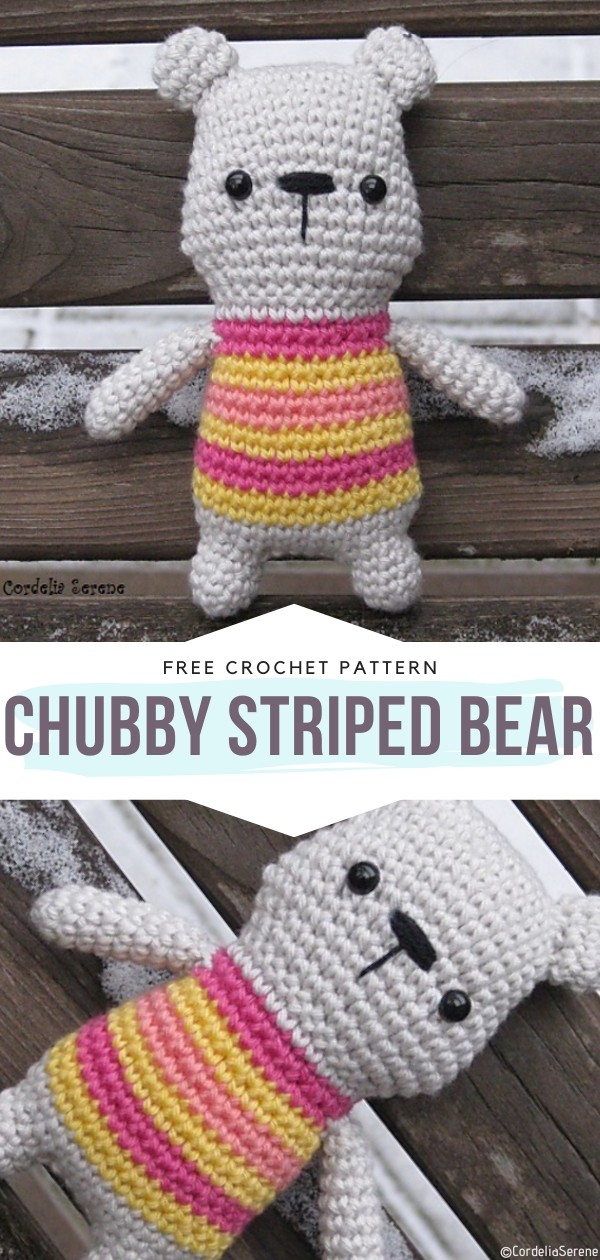 You will find the pattern here. More info here.