This cute decoration will look great in Christmas time, as well as any other occasion to celebrate love! Brioche Heart is plump like a tasty piece of bread, and sweet stripes make it look really unique. Find your favourite colour combination and make a bunch of them! Check out this free pattern under the link below and follow us on Facebook Fanpage and Pinterest for more creative ideas!
Level: upper beginner Author: Tatsiana Kupryianchyk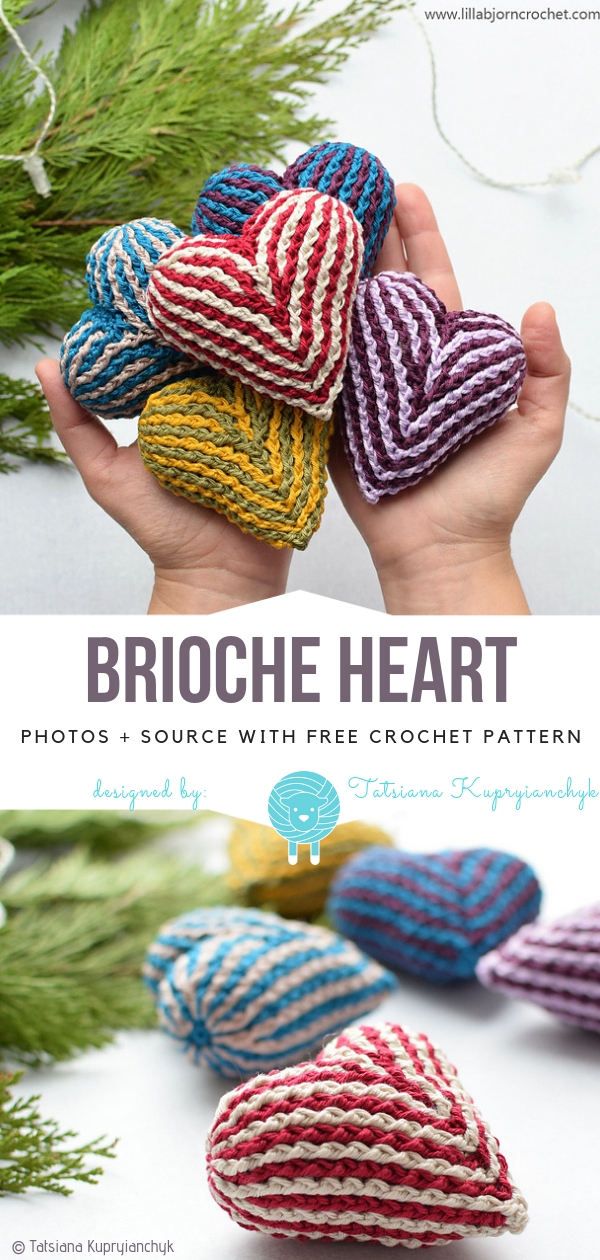 You will find the pattern here. more info here.