Hello handmade lovers, welcome to the new edition of our crochet academy! Today we are talking about a very unique stitch, one you might have heard of somewhere already. Let us introduce the Apache Tears! Dense, original, hypnotizing. These are the words that come to mind when you think about it. If you want to start learning from scratch, scroll down and we will take you to the tutorial for beginners. If you are looking for inspiration and fresh ideas though, go to this amazing selection of Apache Tears Crochet Ideas. Check out the free patterns under the links below and follow us on Facebook Fanpage and Pinterest for more creative ideas!
If you need more inspiration, check out our collections of Alpine Stitch Free Tutorial and Beautiful Waffle Stitch Ideas.
Apache Tears Stitch
Free Tutorial
Super playful, extremely eye-catching and not that hard to learn, the one and only apache tears stitch will truly amaze you with all its fabulous characteristics. If you have never tried it before, this is the perfect place to start your adventure.
Level: beginner Author: Crochet Lovers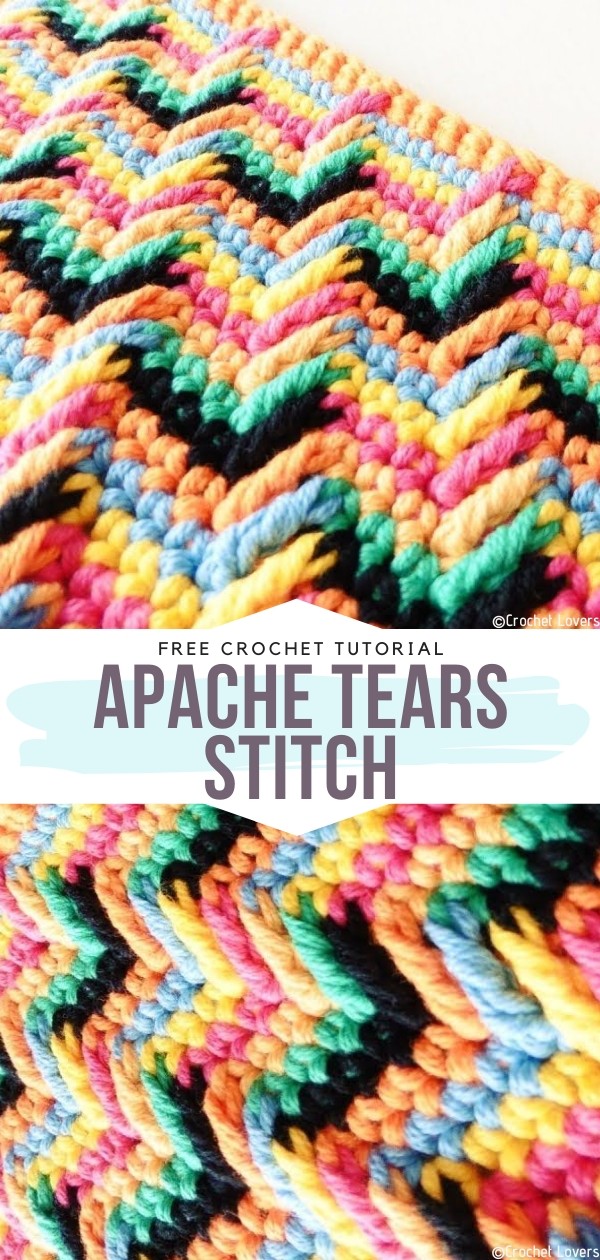 You will find the instructions here and the video tutorial here.
Apache Tears Blanket Idea
Have we mentioned that our favorite stitch is perfect for all kinds of blankets and afghans? Obviously, how couldn't it be? Go crazy with the colors, adjust the stitch density and the size and create the handmade piece you have always wanted on your sofa. So simple!
Level: beginner Author: MariaLaLarga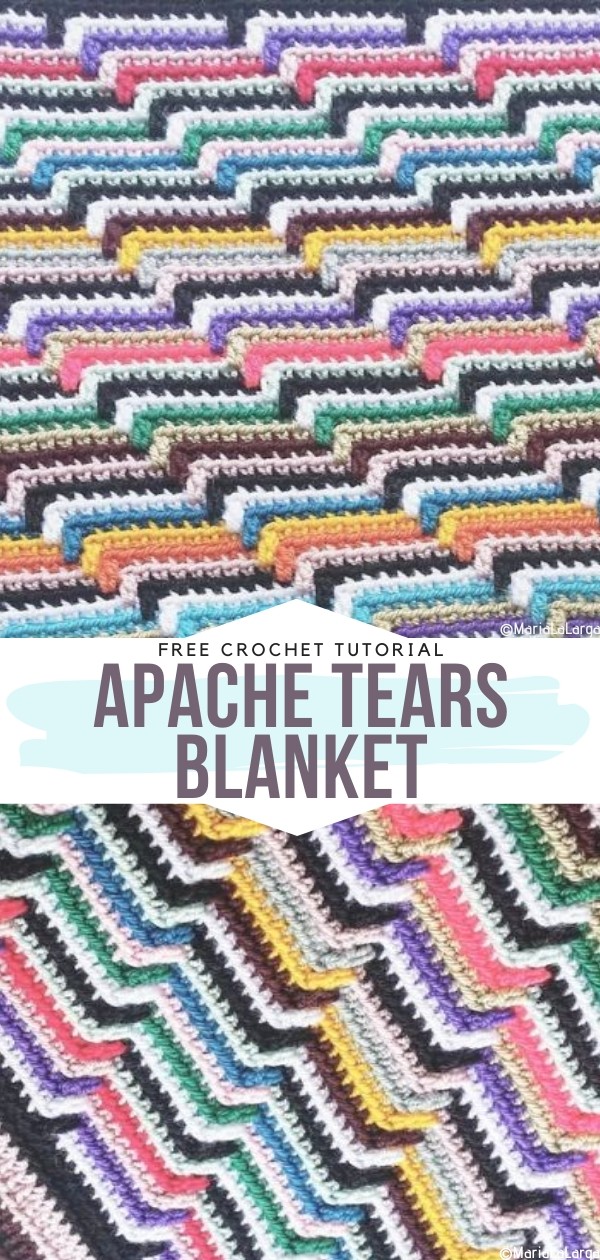 You will find more creations of this author here.